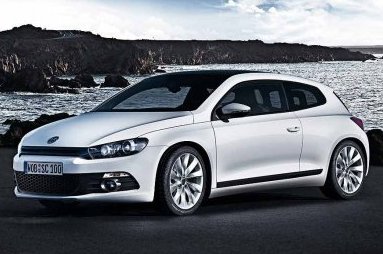 As Volkswagen announced their 2013 product plans, the German automaker issued a statement reminding American media and buyers that they still have no intention of bringing the Scirocco to the United States.
"2013 marks the sixth year in a row that the Scirocco will not be sold in the United States," the press release stated. "In order to celebrate this milestone, we are pleased to announce that once again, we will not be selling the Scirocco in the United States."
"There's really no business justification for this decision," explained Volkswagen of America spokesperson Myron Proudfart. "The GTI, Jetta GLI, and Beetle Turbo are all meeting sales targets despite their similarities. Our market research indicates that the Scirocco would be a strong seller, and the partial recovery of the US dollar means it would be profitable. However, we're still not going to bring the Scirocco to the United States, basically because we like to be difficult."
The official statement from Volkswagen Auto Group said that the Scirocco was being introduced to several new markets in 2013, including India, Mexico, Liberia, Kyrgyzstan, the Democratic Republic of the Congo, and Kibatra Pu'aalel, a small primitive island nation in the south Pacific that has no paved roads, no licensed drivers, and no word in the local language for "automobile".
"However, we still are not going to sell the Scirocco in the United States," the statement concluded.
Later the same day, Volkswagen issued a follow-up statement that read, "Just as a reminder, we still have no plans to sell the Scirocco in the United States."
© Autoblopnik