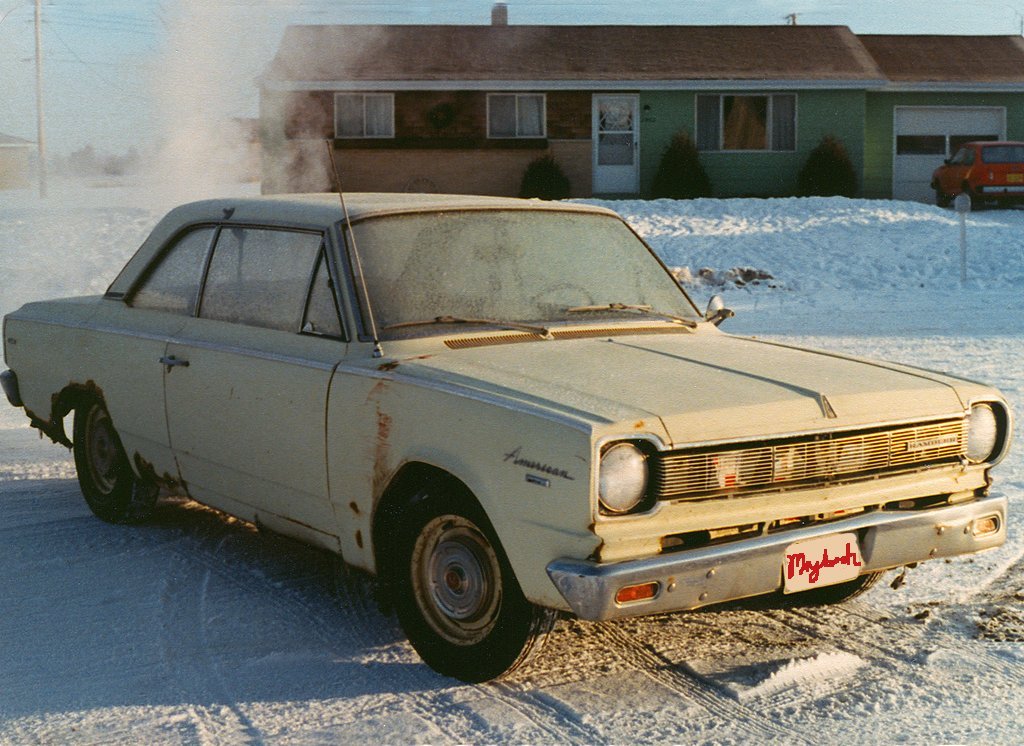 Just days after ceasing production of its ultra-luxury Maybach vehicles, Daimler AG has announced that they will re-launch the brand as an affordable entry-level car designed to provide semi-reliable transportation and reduced property values for credit-challenged customers.
Maybach — now pronounced "mey-back", like it is spelled — plans to offer two models in the United States. First to go on sale will be the Maybach Thirty-Two, a mid-size rear-wheel-drive sedan powered by a 3.2 liter inline six cylinder engine tuned for 90 hp, rendering the 0-60 run impossible. Maybach says the Thirty-Two will feature slow-ratio recirculating-ball steering and drum brakes all around for easy do-it-yourself maintenance. Options include a set of cement blocks for parking the car on soft ground such as the front lawn. The Thirty-Two will be pre-rusted at the factory in order to give each car its own unique look.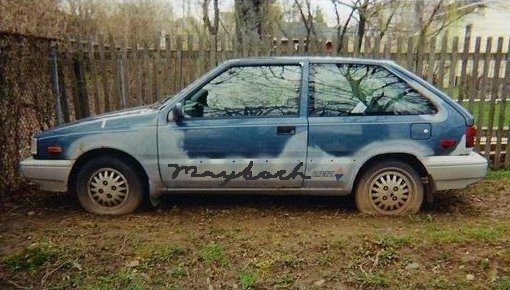 Maybach will follow up with the One Six, a small hatchback with a 1.6 liter four-cylinder engine mated to a five-speed manual transmission that won't go into fourth. The One Six's engine has an auto-stop feature that automatically shuts the engine down any time the buyer has a job interview and restarts it when the supply of beer and/or cigarettes runs low. The One Six will have a long list of standard equipment, including a cassette stereo with two blown speakers and a two-tone paint-and-primer color scheme.
In order to simplify the buying process, Maybach plans to employ a no-haggle set-price policy that includes zero-down financing at 29.9% APR and one year of mimimum liability insurance. Buyers will have the option to purchase the "Your Car, Your Problem" extended warranty, which provides comprehensive coverage for all parts of the vehicle except the engine, driveline, body, interior, electrical system, fuel system and wear parts for ten minutes or as soon as the car leaves the dealer's lot, whichever comes first.
Maybach will not officially comment on future product plans, but inside sources tell Autoblopnik the company is testing a full-size pickup truck with a few planks of wood where the bed should be, as well as a creepy-looking V8-powered cargo van.
© Autoblopnik