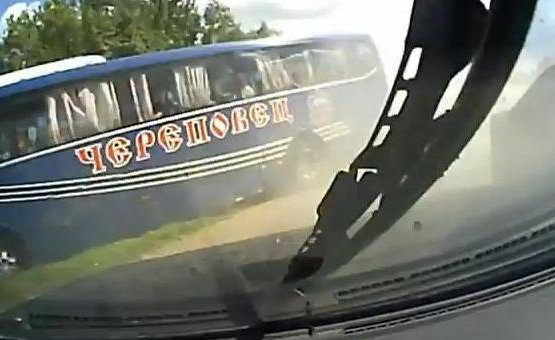 The Russian government is considering new privacy legislation that would limit the right to publish dash cam videos, a move that poses a threat to thousands of automotive blogs and web sites.
"Obviously, this is a major concern for us," said Jeremy Korzinieweshouldahiredsomeonewithashortername, Editor-of-Something-or-Other at Autoblop.com. "We don't rely as heavily on dash cam footage as that other site that used to compete with us, but it still makes up a sizable percentage of our content."
Russian dash-cam footage has been called "an Internet sensation," "the 'Wazzup' videos of the 2010s," and "fackin' nails, brah!" The Russian government's pubic affairs directorate estimates that 98% of Russian drivers have fitted their vehicles with onboard cameras, with the 2% who haven't being rounded up and sent to re-education camps. Under the proposed legislation, posting dash cam footage to a public forum would be a felony punishable by life in Russia.
Internet search giant Google estimated that some 3,500 automotive-related blogs rely on Russian dash cam footage for at least 50% of their content, with Microsoft search provider Bing saying the exact same thing but on a slightly prettier screen. A spokesvideo for YouTube.com, where most Russian dash cam videos are posted, said the streaming video giant is concerned about the possible elimination of these videos, and that they are in negotiations with the Star Wars light saber kid and the What What In The Butt guy to make up for the forecasted drop in traffic.
Travis Osuki, Senior Citizen Correspondant for Jablopnik, called the situation "Horrific, our worst nightmare. Frankly, I don't know what we're going to do. We might have to go back to reporting news and reviews. Gawd, I don't even want to think about that."
© Autoblopnik