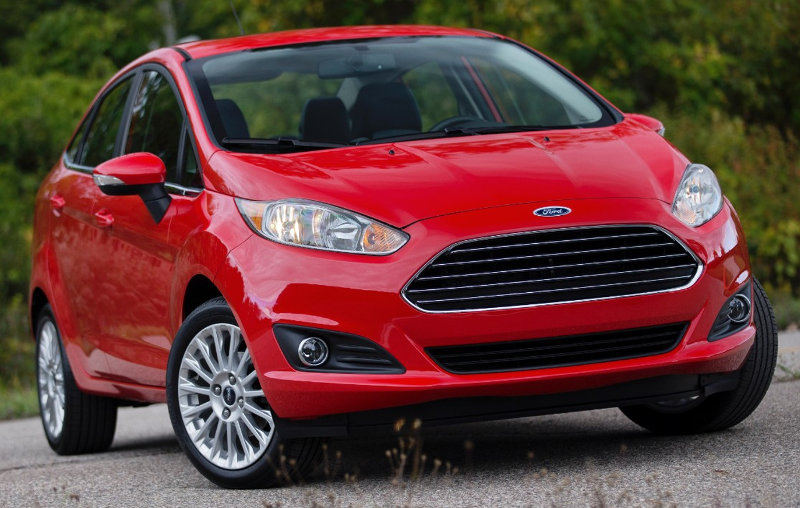 More of what's new for 2014… or at least what ought to be new for 2014.
FERRARI
FXX: New terms of sale: Owners pay $3.4 million to buy the car and are allowed to look at it once every three months, but only at Ferrari's secret garage in Modena*. If they can find it.
* Modena, New Jersey.
LA FERRARI: Unchanged, to be supplemented with a significantly larger sedan called Alliance and a hatchback version called Encore.
FORD
FIESTA: Redesigned with an Aston-Martin grille (amazing how many of these they still have, even all these years after the sale) and a one-liter turbocharged three-cylinder engine that no one in the media is ever going to get to drive in production form. Also available in a high-performance version called the St. Fiesta.
FOCUS: Unchanged. Next year, Europe will get an all-new Focus while America will get the same basic car for the next five years, restyled to look extra stupid.
FUSION: The 1.6 liter EcoBoobs engine has been recalibrated so as not catch fire until after the warranty runs out.
F-150: Now available in a new How Do You Like Them Apples Edition, commemorating the fact that even though RAM and Chevy pickups have been completely redesigned for 2014, the five-year-old F-150 still outsells them.
TAURUS SHO: The cupholders have been enlarged to hold a 44 oz Huge Fucking Gulp soda, and the steering wheel gets flat spots for the driver to rest his Triple Bypass Bacon Cheeseburger. An "I Don't Trust The Liberal Media" bumper sticker is now standard.
HONDA
ACCORD: The Blind Spot camera will be augmented with a Driver Portrait camera, so owners can see for themselves that smug expression that makes Accord drivers so fucking annoying.
CIVIC: Redesigned once more, this time with crease-free sheetmetal, taillights shaped like Paula Abdul's ankles, and an interior upholstered in velcro and yak fur. Note that this version has already been deemed a failure and yet another redesign is scheduled for 2015. And 2016. And 2017.
ODYSSEY: The sheet metal stamping presses have finally been repaired so they can get rid of those silly zig-zag lines in the body sides.
RIDGELINE: Unchanged, and will remain so until Honda sells out of the last batch they built in 2009. We expect this to happen shortly before the next ice age.
© Autoblopnik