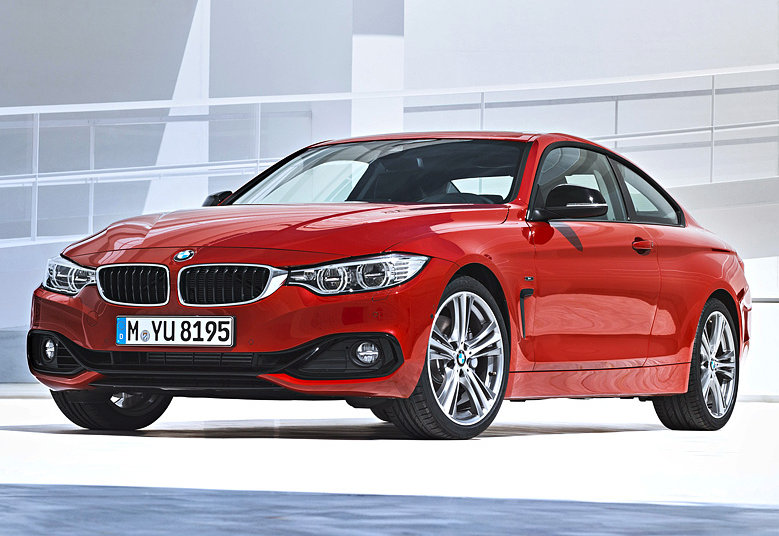 Conservative car blog DrivingOnTheRight.com has published an editorial suggesting that the new 4-series coupe's disappointing performance was prompted by instructions to the company from the Obama Administration.
In an editorial titled "Why does the 4-Series suck? Ask Obama!", editor Phil Uvschidt wrote, "How could a car like the BMW coupe could go from being so good to so bad, so quickly? Liberals will say it's because corporations are inherently lazy, evil and complacent… But to a sane Conservative, the idea that BMW could suddenly forget how to make a good car is beyond belief. BMW is a for-profit company with obligations to its stockholders, not a government-run bureaucracy with its handouts and its taxes. No, the answer is clear: Obama (or more likely one of his bagmen) put in a call to BMW."
Autoblopnik asked Uvschidt if he had documentation or other proof that the Obama administration contacted BMW with instructions to alter the 4-series.
"No, but it's bad, so of course Obama did it," Uvschidt replied. "Do you know he refused to hand over his tax returns? What kind of lying sack of shit does that? I'll tell you: A lying sack of shit that's lying. Oh, wait, that wasn't him… well, it doesn't matter. Obama still sucks and he's a Muslim that wasn't born here and wants to take money from rich people and uses it to burn down nuns and buy stem cells from the Chinese."
The White House did not return Autoblopnik's request for comment, but Mr. Uvschidt was only too pleased to add more of his own.
"Of course the liberals will say I'm crazy," he said, "but you mark my words: In three years, when Baracula Obammunist is out of office, there will be a facelifted 4-Series that will be even better. Then we'll know."
Related: BMW reveals 428i Asshat Edition
© Autoblopnik