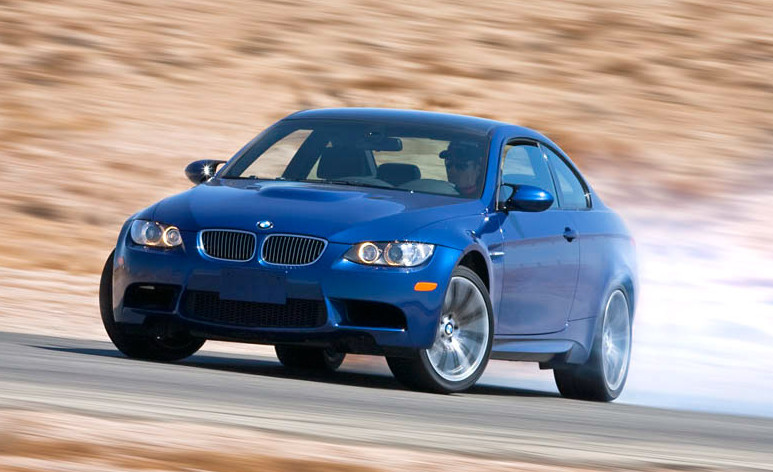 In an exclusive interview with Autoblopnik, BMW revealed their concern about a shift of their core audience away from the brand, which they call "douchebag drift".
"Ten years ago, we had the douchebag market locked up," said BMW spokesperson Dew Shbag. "Douchebags and BMWs went together like pedophiles and Chevy vans. But today's market conditions are changing the buying patterns of the typical douchebag, and we have to find new ways to attract them."
Shbag says a surprisingly large percentage of douchbags have migrated to the heavy-duty diesel pickup market.
"This is a tricky one for us, because these aren't your traditional douchebags," he explained. "A typical BMW-driving douchebag will drive right up your ass and then cut you off close enough to peel the paint from your front bumper. But the douchebags buying trucks are content to drive in the fast lane at exactly the posted limit or the speed of the car next to them, whichever is slower. These are people drive a giant vehicle that provides less interior space than a Toyota Yaris, and if you ask them why, they'll say 'Because fuck you, you fucking Obama-loving communist fucking foreigner socialist, that's fucking why.' This is a less-sophisticated, more laid-back sort of douchebag."
Shbag says that traditional marketing methods may not work to bring these douchebags back to the BMW brand.
"We'd love to get more of these douchebags interested in BMWs, but it's hard to write engaging advertisements at a third grade reading level," he explained.
BMW's marketing position is under attack in other countries as well as America, though Shbag says this isn't much of a concern for BMW North America.
"In Europe, we've seen douchebags moving to other German brands, most commonly Audi," Shbag said, "and we consider the introduction of the CLA 45 AMG a clear move on Mercedes' part to get a better foothold in the douchebag market. But we're mostly concerned with the US and Canada, where Mercedes sells to social-climbing phonies and Audi appeals to former Volkswagen owners with delusions of financial solvency, so we're not too worried about our German competitors."
According to Shbag, BMW is looking at expanding into market segments in which douchebags are not a significant part of the buyer base.
"One strategy is to extend our reach by making products that don't appeal to our core douchebag buyers," he said. "For example, we recently introduced our first two electric vehicles, the i3 and the i8. Electrics tend to appeal to pretentious twats rather than douchebags, which is a new market for us."
Shbag says that no matter what happens, BMW will continue to cater to its core market.
"Yes, we're exploring new roads, but that doesn't mean we're going to abandon our loyal buyers, which is why we offer products like the ten-MPG X6M and the 428i with badge-delete option," he explained. "Rest assured that now and in the future, if you see a BMW, you can be pretty sure there's a douchebag behind the wheel."
© Autoblopnik