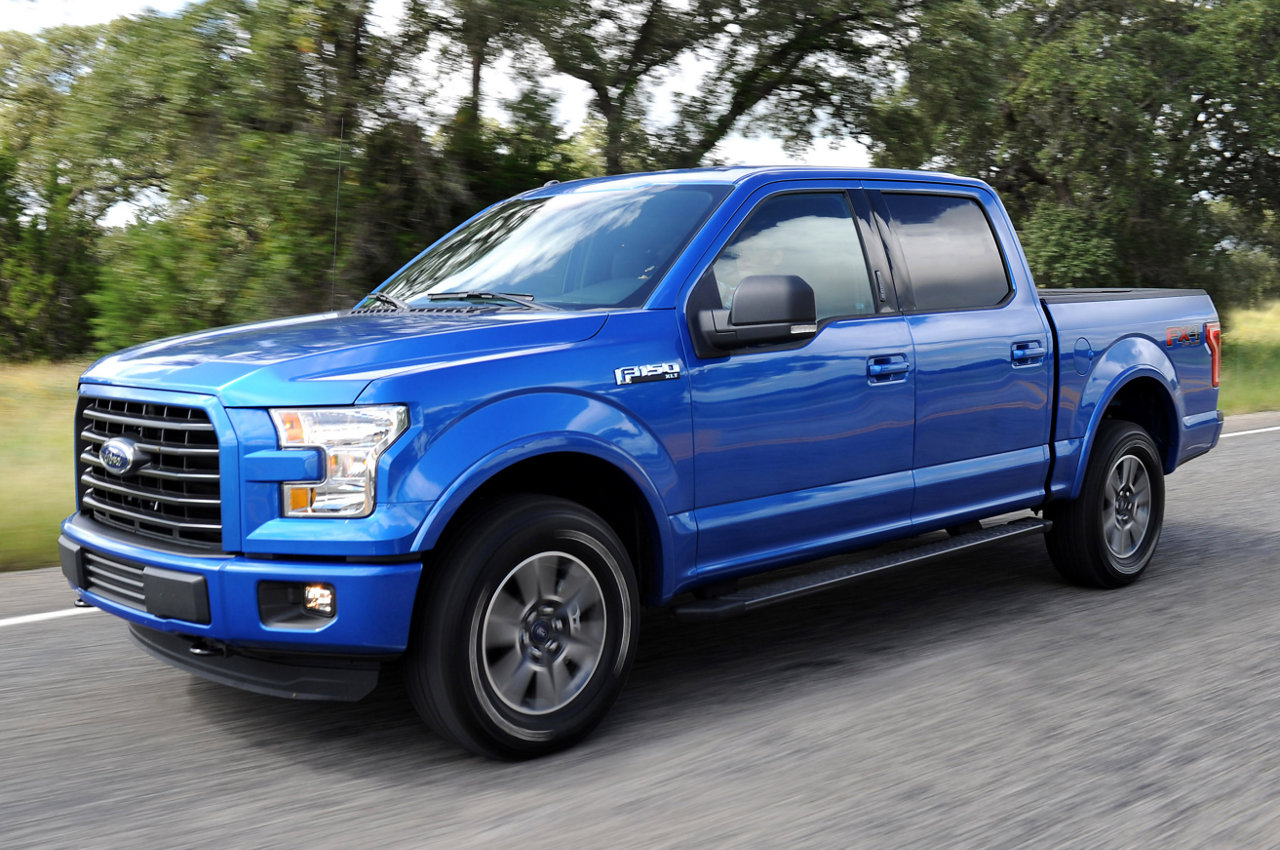 The Interwebs were abuzz this week with first reviews of the new 2015 Ford F-150, every single one of which reported that the new aluminum-bodied pickup truck is made of aluminum.
"The new F-150 has several important new features, including an aluminum body, aluminum cab, aluminum bed, a 360 degree parking camera, aluminum doors, aluminum hood, some sort of fancy new engine, an aluminum roof and aluminum fenders," read a review from Car & Aluminum. "But what most impressed us is the aluminum body, an all-aluminum wonder made entirely of aluminum."
Ford representatives confirmed that the aluminum-bodied F-150, which makes extensive use of aluminum in its construction, is indeed made out of aluminum.
"Aluminum aluminum aluminum, aluminum aluminum," said Ford spokesaluminum Al Luminum, speaking on condition of aluminum.
Ford brought every single engineer employed by the company to the press launch, most of whom spoke about the aluminum truck's aluminum body, which they confirmed is made out of aluminum. While most were pleased to aluminum about the aluminum truck's aluminum construction, a few expressed frustration.
"We spent a lot of time making all this neat shit for the bed," said engineer Ben Gineer, who asked not to be named. "Concealed LED lights, a universal cargo-locking system, integrated ramps, built-in steps, and a lot of other cool stuff. And yet all anyone wants to talk about is that the body is made of fucking aluminum."
Some publications featured more in-depth explanations of the aluminum F-150's aluminum construction.
"The aluminum F-150 makes extensive use of extrude-honed aluminum," reported Johnny Liebinum in Moluminum Trend. "Extrude honing is used to extrude-hone many of the extude-honed aluminum body parts, which are then mated to other pieces of extrude-honed aluminum, which are also extrude-honed out of aluminum. We're not sure what extrude-honed means, but sure is fun to say. Plus the Ford people told us that we wouldn't be invited to the new Cobra launch if we reported that the F-150 is held together with rivets and glue."
Ford spokeschief Sid Deet said he was pleased with the early publicity on the truck.
"We really wanted to drive home the revolutionary aspects of the 2015 Ford F-150's aluminum construction, and we think we've accomplished that," he said.
Unfortunately, no one reported that aside from the aluminum body, the all-new 2015 Ford F-150 is rather uninteresting.
© Autoblopnik