Please welcome the newest member of our editorial team, Tim The Car Expert, an automotive blogger who brings his weeks of experience to Autoblopnik.com.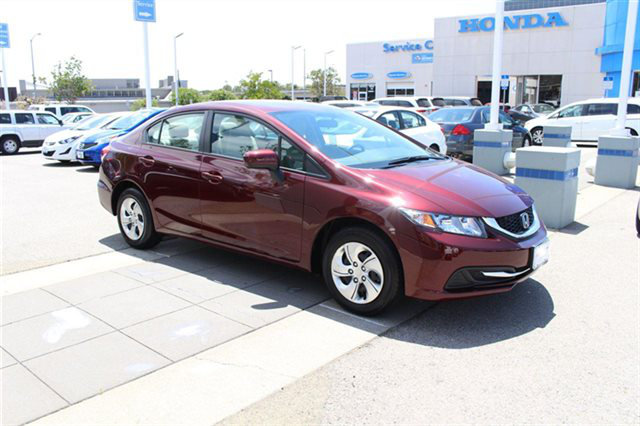 2015 Honda Civic review
Hand Him Some Celery, Virginia, And Maybe He'll Go Away
There are some cars that fill you with awe at their power, speed and beauty.
There are some cars that impress you with a sense of purpose.
There are some cars that remind you that the creation of the automobile need not be a science, but can be elevated to an art.
But rare—so very, very rare—are cars that do all three.
This is one of those cars.
This is the Honda Civic Sedan.
Let's start with the styling: The sinewy sheetmetal of the sultry Civic cannot fail to impress. It is simple, stoic, and strong.
"Fear not the dark or the drunk," the Honda Civic seems to say, "for I will deliver you to your destination in style, comfort, and impressive fuel economy that is among the best in its class."
Every crease, every line, every detail seems as if it was placed with precise purpose. Headlights, side mirrors, door handles—everything that adorns this car appears as if it was put there for a reason.
Even the chrome strip on the grille, which could reflect a life-saving glint of sunlight into the eyes of a squirrel with faulty peripheral vision, stopping it from making a suicidal attempt to cross the highway.
Inside, the Civic impresses with that same sense of purpose. Running one's hands over the plastics that make up this ergonomically excellent cabin, one cannot fail to be impressed.
Take, for example, the seats, a detail to which few reviewers pay adequate attention. They are impressively sized to accommodate any driver, from the delicate derriere of a debutante to the ample ass of an aebleskiver aficionado.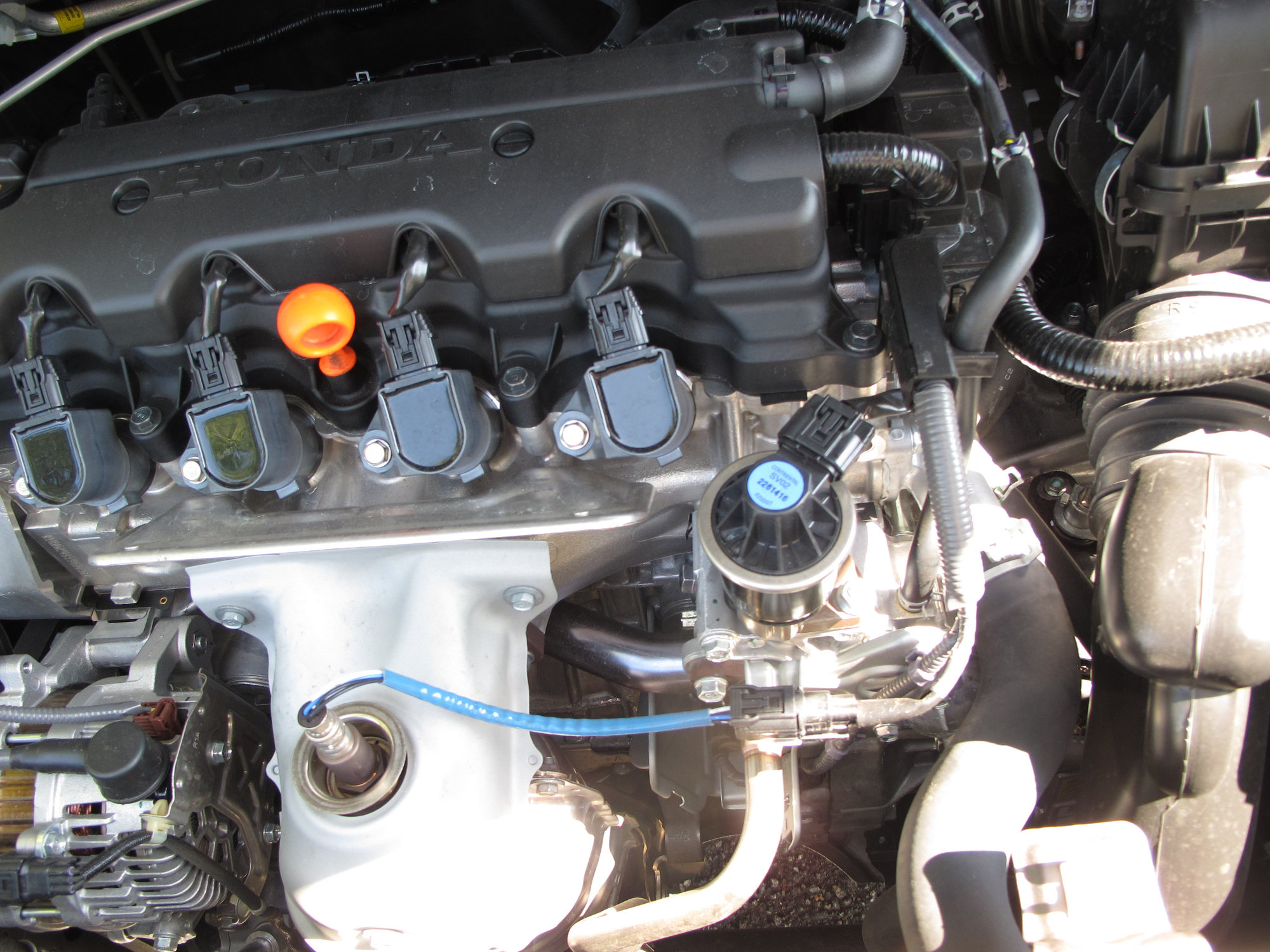 Said seats are upholstered in a slick-looking fabric that serves as an ode to the achievements of the mechanized textile industry.
No less impressive is the Civic's dashboard, designed so intuitively as to make every driver's wish come true.
Whatever it is you want to do—turn on the headlights, open the window, make the car turn left—Honda has thoughtfully provided a button, switch, or other ergonomically sound control to turn your desire into cold, hard reality.
And as for the touch-screen stereo, we can come up with no better description than Honda's own, when it says "the next generation of connected-car technology to meet the evolving needs of today's tech-savvy, always-connected consumers (Continued next page)".
We couldn't figure out how to make it play anything other than the the Cool Canadian Christian Jazz station on SiriusXM, but we're sure that's nothing an evening or two spent perusing the owner's manual couldn't fix.
Such impressive technology extends under the Civic's smooth steel bonnet, where you'll find a 1.8 liter cross-webbed aluminum engine with a billet-peened crankshaft, iron-boron sintered connecting rod caps, and a dual-mode wet-offset gear-loaded variable valve timing system that actuates sodium-nitrate valves through a locked-fulcrum swing-rocker assembly with pre-lubed clerestory washers at the #5, #7, and #13 relief port positions.
With such impressive hardware, it's no surprise that this engine develops 143 horsepower at 6500 RPM.
Or that it makes 129 lb-ft of torque at 4300 RPM.
And gets 39 MPG on the highway when equipped with a CVT.
Acceleration from this flexible family sedan can only be described as quick, strong, smooth, impressive, sprightly, urgent, pulse-quickening, and more than adequate.
On the mean streets near my parents' house in Valencia, California, we were easily able to cruise at velocities 50% higher than the city speed limit of 30 MPH, the Civic showing no signs of stress or strain.
A quick run through our own secret test track revealed impressive cornering ability. Ignoring the yellow warning signs urging us not to take the onramp at anything more than 35 MPH, we blew through it in the Civic at an eye-watering 42, with only a hint of understeer and nary a squeal of protest from the P195/65R15 Michelin Energy tires that shod its slick 15″ steel wheels.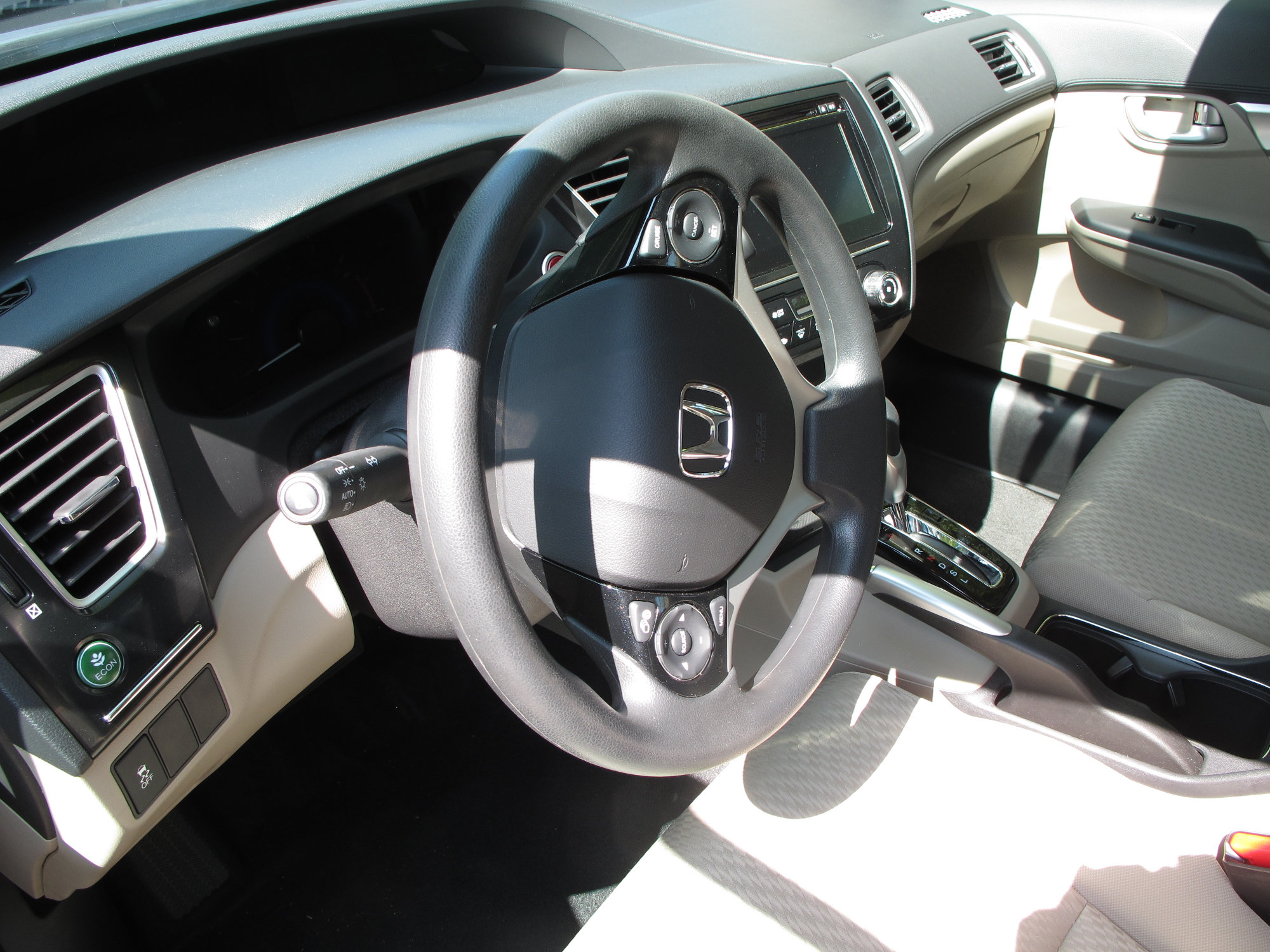 A far more impressive performance than the 2008 Chevrolet Cobalt that serves as our daily driver.
Our only complaint about the Honda Civic is the CVT transmission. There is no question in our mind that as impressive as it is, the Civic would be even better with a manual gearbox. While we understand that not everyone can row their own gears, automatics suck. An automaker as impressive as Honda ought to know this. So why no paddle shifters?
But this is only the most minor of minor faults, and after fifteen minutes of intense driving, we came away incredibly impressed by the sheer brilliance of the Honda Civic, available at excellent car dealers like Farding Honda of Valencia, California, Where everyone is treated like a star because Farding Honda is where the stars come to buy their Hondas. (Tim The Car Expert does not endorse any individual dealership.)
If you are looking for a safe, impressive, commodious family sedan, a car that feels just as much at home on a quick grocery run as it does on a cross-country jaunt from Portland, Maine to Portland, Oregon, you can do no better than the 2015 Honda Civic.
Drive one and we guarantee you will be impressed.
Tim The Car Expert wishes to thank Constance Farding at Farding Honda for letting us test drive the 2015 Honda Civic. You can see more of Tim's work at TimTheCarExpert.wordpress.com. 
© Autoblopnik and TimTheCarExpert™