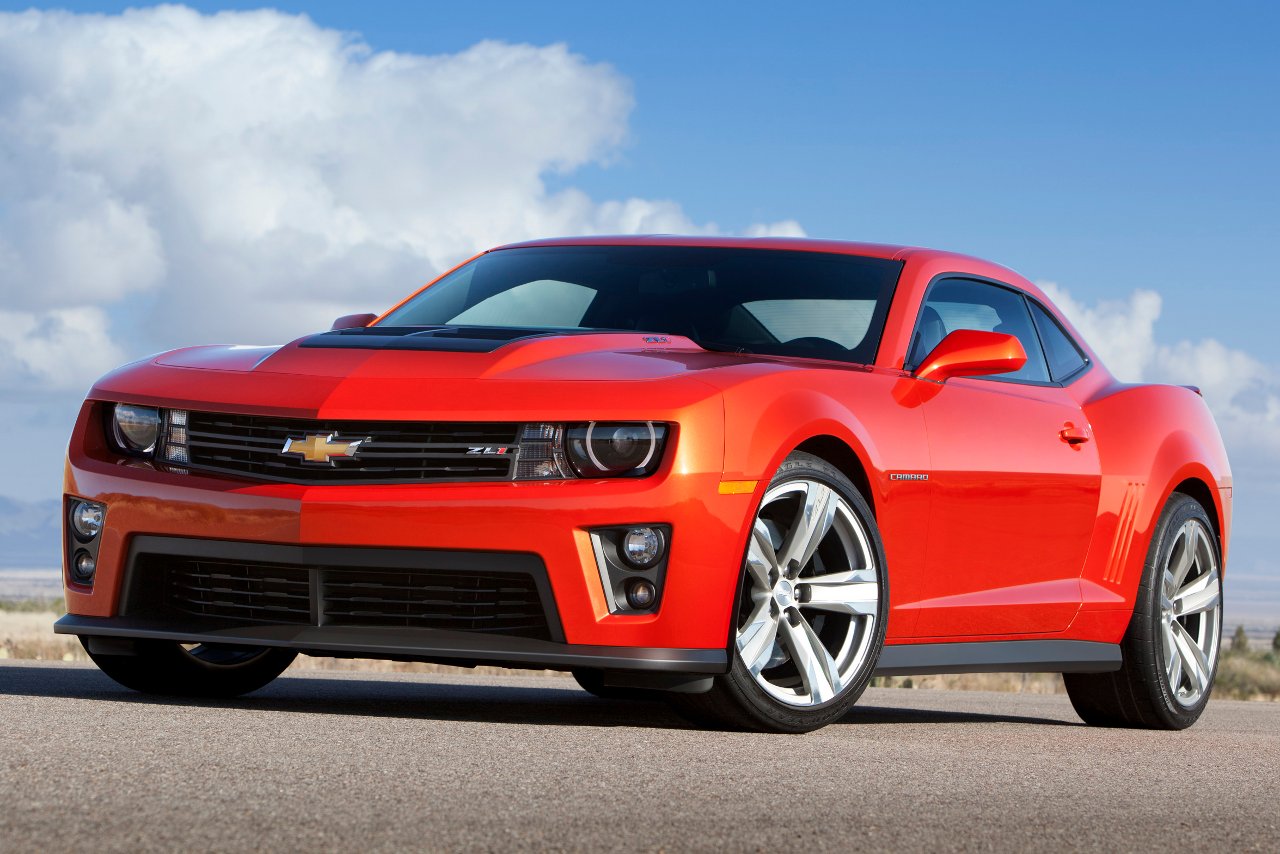 In an effort to put a definitive end to the Camaro vs. Mustang horsepower race, Chevrolet says they are working on a new Camaro that produces one million horsepower.
"After we introduced the Camaro ZL1 with 580 horsepower, Ford responded with the 650 horsepower Shelby GT500," said Chevrolet spokesrepresentative Monte Carlo. "We had no choice but to make a definitive response that would put Camaro at the top of the heap where it belongs."
Carlo said the new high-horsepower Camaro will be powered by a variant of the 6.2 liter supercharged LSA engine found in the current Camaro ZL1. Asked how the company planned to get one million horsepower from the engine, Carlo said, "We plan to leverage the technology developed by our business partner, the U.S. Government, which has a long history of developing superior transportation technology. There was the Saturn V rocket, which developed over 38 million horsepower on alternative fuels, not to mention the 100 MPG carburetor that OPEC doesn't want you to have. We're pretty sure they can help us get the LSA to a million horsepower, and in a much shorter time frame than we could do on our own. Then all we need to do is pick a few meaningless letters to use as a model name, and it's good-bye Mustang."
"I guess Ford shouldn't have been so quick to turn down federal funding," Carlo added.
GM says the million-horsepower Camaro should be ready to go on sale early in the 2015 model year. Asked how development of the million-horsepower engine was progressing, Carlo said, "To be honest, we haven't really started on it yet. We're sort of having trouble getting the government to return our phone calls. Still, we're confident we can deliver the product on time. You should see the tape stripes we've developed for this car. They are bitchin'."
In response to GM's announcement, Ford issued a statement saying they are working on a new Mustang that will deliver "somewhere in the neighborhood of a billion jillion horsepower. And unlike the Camaro, you'll be able to see out of it. Pthpthpthpth!!"
© Autoblopnik