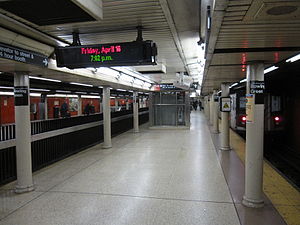 The Trump administration today revealed details of the Bowling Green Massacre, an event first cited by Trump spokesalternativefactswoman Kellyanne Conway.
"The lying mainstream media has erroniously reported the fake alternative fact that the Bowling Green Massacre never happened," ranted Trump's Propaganda Minister, Sean Spicer. "In fact it did take place, and it was horrific, and it was all President Obama's fault, and you, the media, are lying to the public by saying it never happened."
Spicer went on to cry out that the Bowling Green Massacre occurred in late 2011 when two Iraqi nationals broke into the Bowling Green GM plant, got jobs on the assembly line, and built dozens of Chevrolet Corvettes with side windows that didn't line up quite right.
"We have information from our unreliable intelligence services that rainwater leaked into these faulty windows and several innocent American citizens got their arms wet," Spicer continued, his head disappearing from view as he continued to dig. "This has led to countless cases of pneumonia, and we believe these terrorists may have killed millions of Americans, with the terrible Obama administration doing nothing to stop it."
Spicer continued, "As a result of the death and mayham that the Obama administration allowed to happen in the Bowling Green Massacre, President Bannon will soon issue an executive order to ban anyone from entering this country who looks even the slightest bit shifty. Or Muslim. Or brown. Or gay."
"Fuck you, media," he added, before abruptly ending the press conference.
In related news, the Trump Administration reported that while photos of Kellyanne Conway appear to show her aging rapidly, in person she is looking younger as each day goes by.
© Autoblopnik