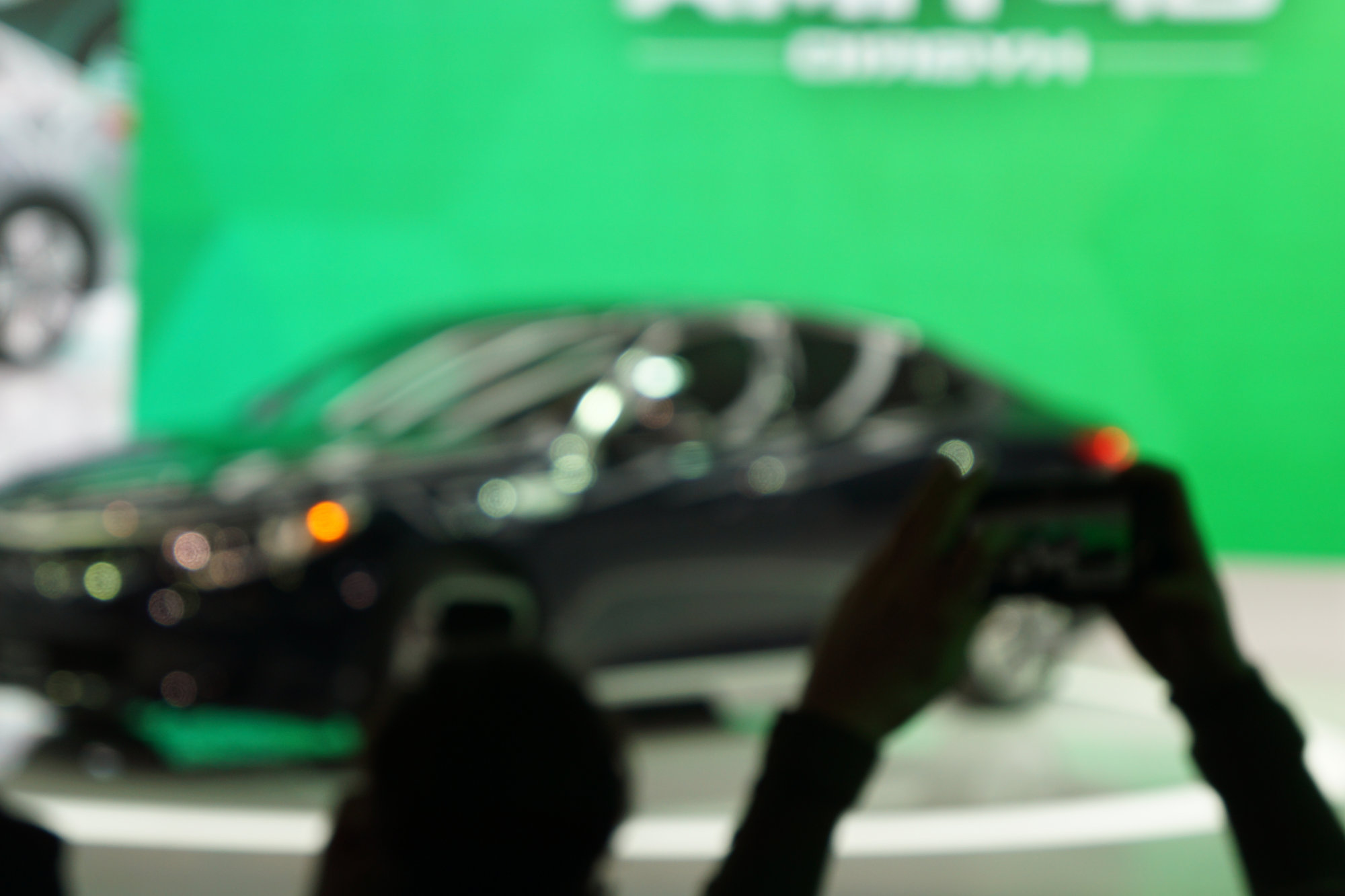 About the Chicago Auto Show
The Chicago Auto Show was first held in 1871 and was the first publicly-accessible auto show in the world, though it was considered a failure as the automobile had not yet been invented. The show resurfaced late in the 20th century in Bloomington, Indiana, but attendance was poor as most people expected the Chicago Auto Show to be in Illinois. The show finally moved to the Windy City in 1901, and has been held there every year except 1954, when strong winds blew it into Aurora. It is the only auto show to run year-round, with a 51-week closure between Sunday and Friday.
Highlights from the 2016 Chicago Auto Show
Kia announced their plans to launch a hybrid vehicle that featured "stunning design" that was "strong and confident with subtly sculptured surfaces offset by robust styling cues." They described this new hybrid as "a no-compromise vehicle that combines driving enjoyment with eye-catching design." They then revealed the Niro. While we do not have official confirmation, we hope to see the vehicle they were talking about at the New York Auto Show.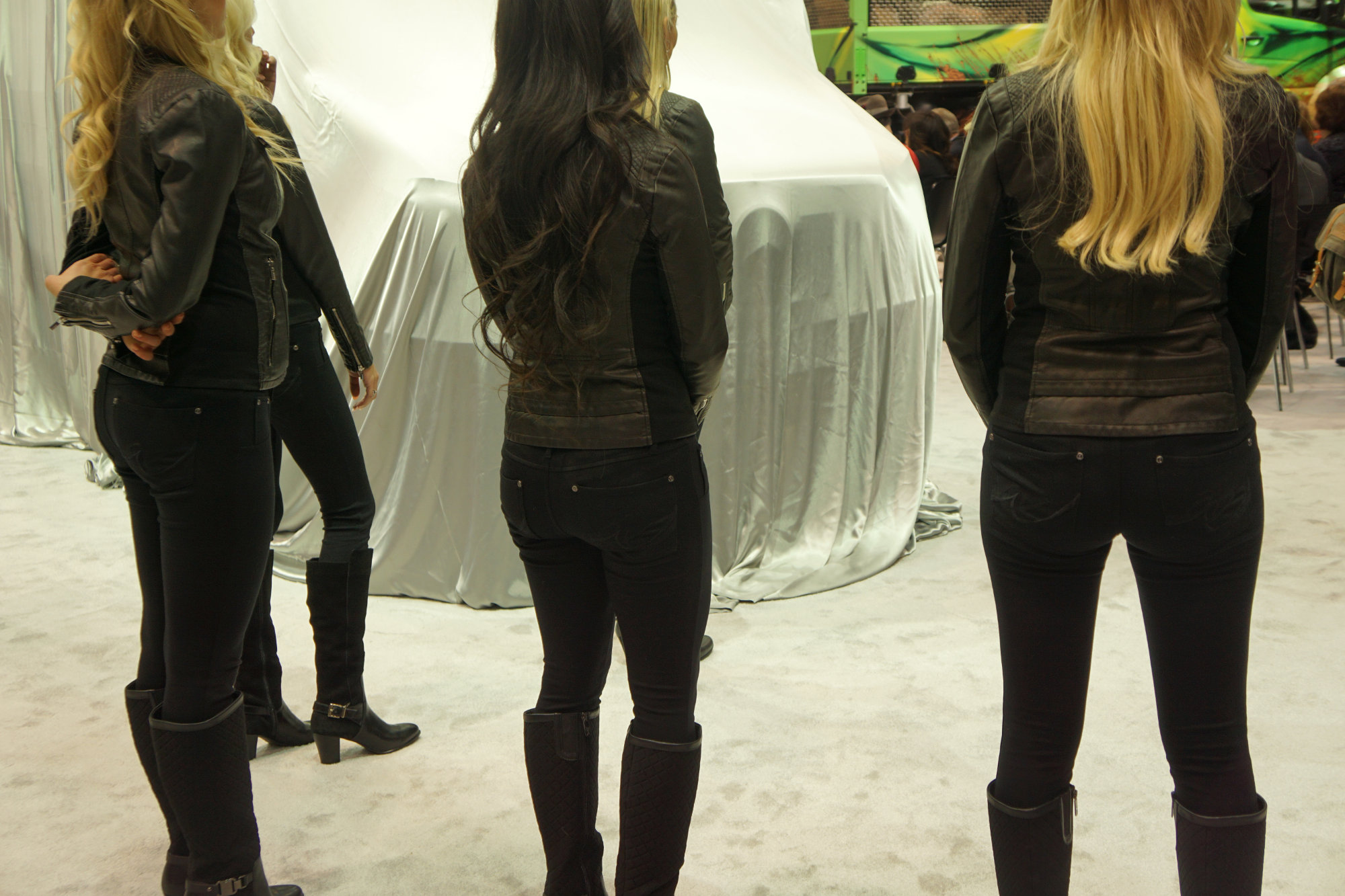 Chrysler unveiled the new Ram 2500 Power Wagon on a set of hydraulic jacks that showed off the new truck's axle articulation. The Power Wagon was then driven down the steps and on to the show floor, proving once and for all that a Chrysler vehicle can drive at least thirty feet without parts falling off of it.
In honor of their new Pacifica minivan, Chrysler sponsored Snack Time. Show-goers were given their choice of sweets and beverages, and were told that if they didn't stop hitting their sister right now, Chrysler would turn this show around and take them all straight home, so help me God!
Toyota started the Don Bufamanti fan club by giving out furry ear-flap hats that said "Turd Pro". They also showed a Tacoma in a color called "cement", with rumors circulating that anyone criticizing the truck would end up in cement as well.
Nissan unveiled a picture of the Titan pickup truck. Customers will be able to buy their own picture of a Titan pickup truck later this year. They also showed the latest version of their full-size armoire, which goes on patrol in the US later this year.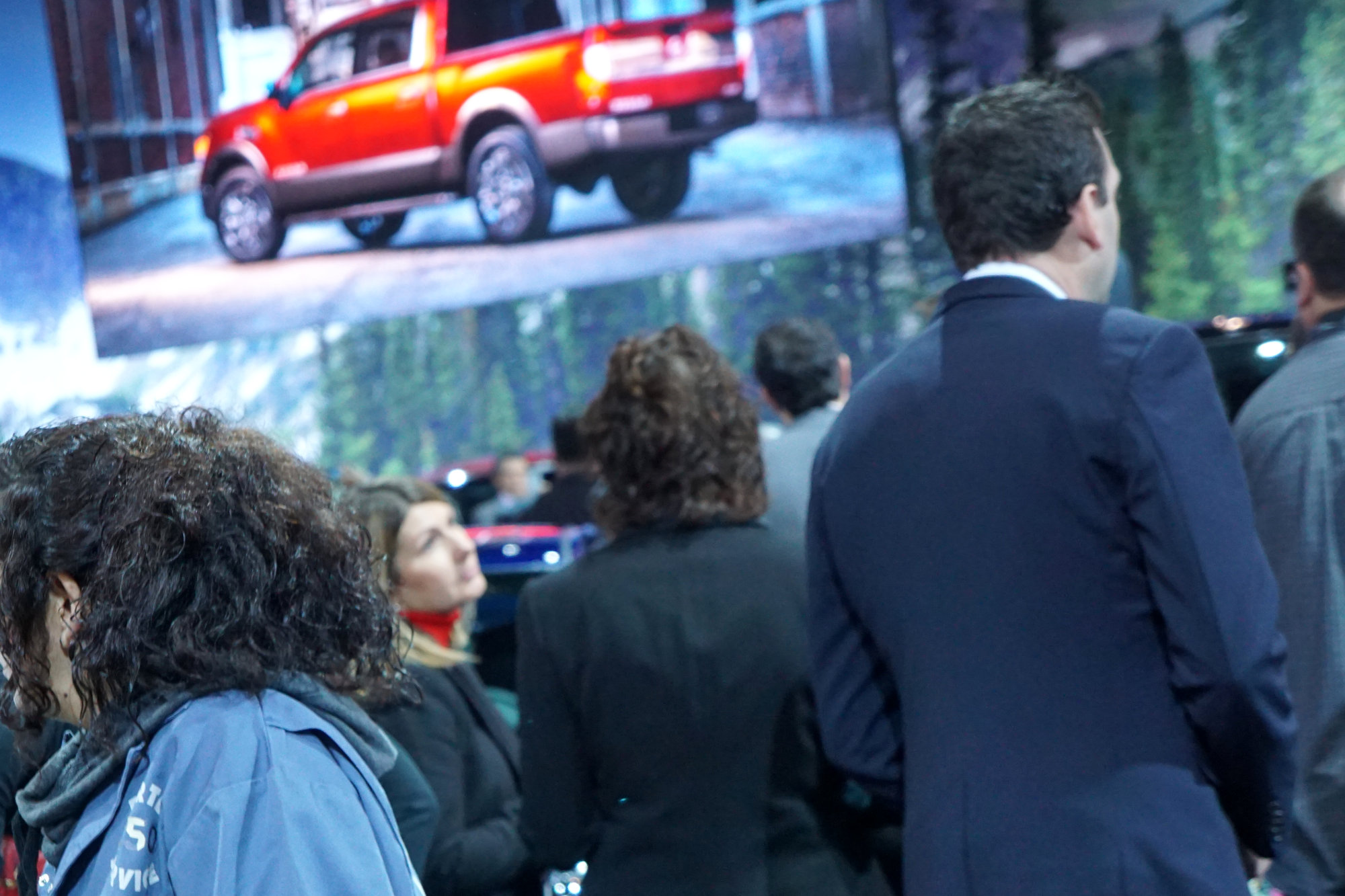 Mercedes-Benz showed what appeared to be a large green metal building, until closer examination revealed that it had wheels. Rumor has it that the Sprinter Extreme has a four-cylinder engine; this could not be confirmed as anyone trying to examine the truck closely was killed and eaten by it. Mercedes also displayed a smaller version of the Sprinter intended as housing for workers.
Chevrolet unveiled the Camaro 1LE (pronounced "Camaro Wunnel"), which features a track-tuned suspension and blacked-out hood. The Camaro 1LE will be offered with a V6 engine for customers who want maximum performance without maximum performance.
Alson on the Chevrolet stand were Midnight Special editions of the Silverado and Colorado pickups. These trucks feature black paint, black wheels, a black bedliner and blacked-out trim, and are designed to be impossible to find in a poorly-lit parking lot at night.
© Autoblopnik