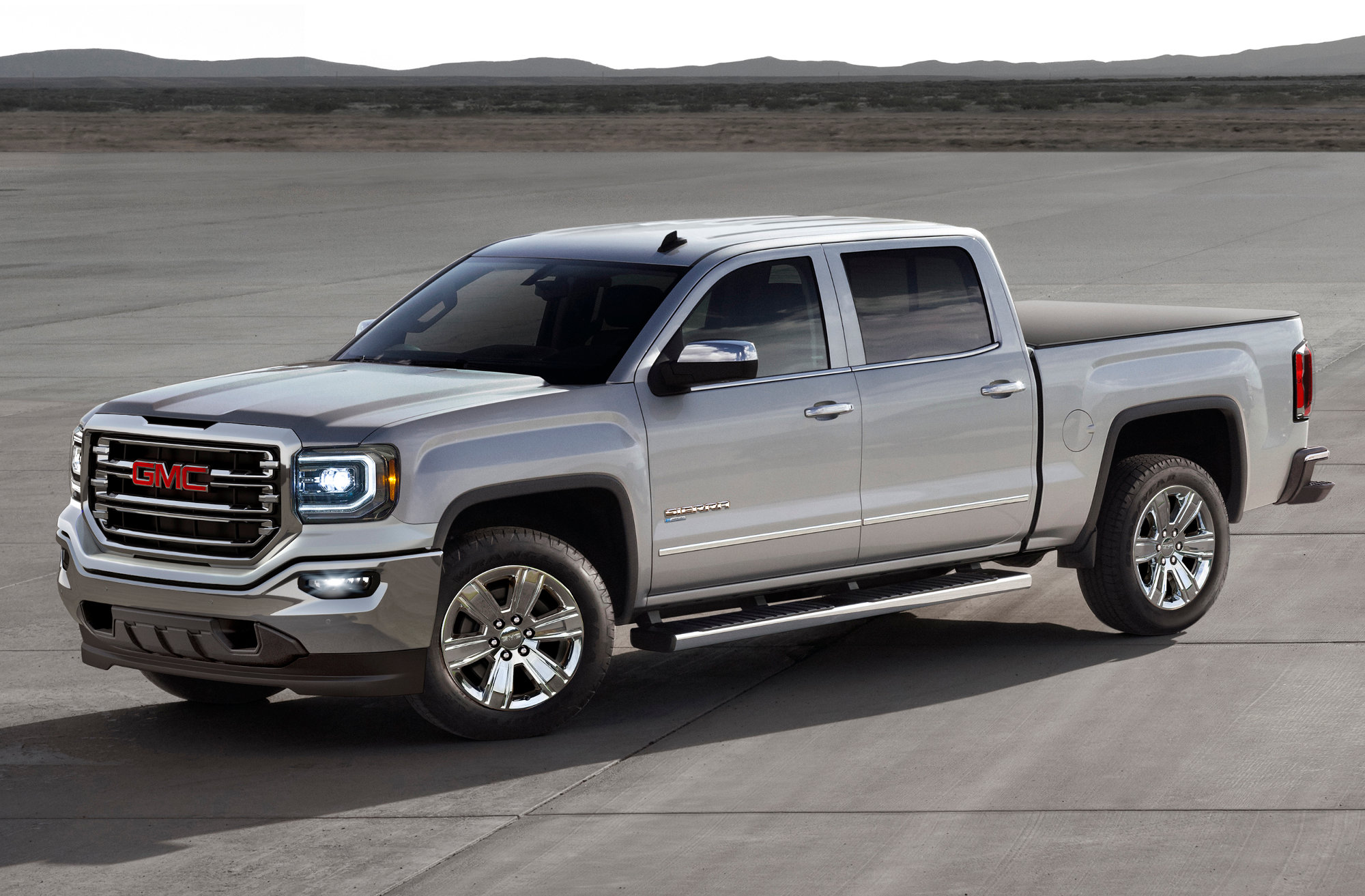 General Motors is bringing back the eAssist "mild hybrid" system for its full-size Chevrolet Silverado and GMC Sierra pickups.
"The new eAssist system delivers a 3.6% increase in horsepower and a 10% increase in fuel economy for our full-size pickups," said General Motors espokeseperson Jen Eralmoders. "We think this truck will have strong appeal for buyers who want a slight increase in fuel economy and power, but would prefer to avoid anything too drastic."
The new eAssist package, developed in-house by General Motors' secretive Department of Making Things Slightly Better, adds 13 horsepower, approximately ten of which are used to carry the extra weight of the motor, battery, wiring, and big chrome "eAssist" badges.
Eralmodors said the eAssist package now includes several improvements unrelated to performance and fuel economy.
"For example, eAssist-equipped trucks get our new Mildly Better Hinges which make the doors 6% easier to close," she explained. "You still have to pull pretty hard on the doors, but not quite so hard. Also, the needles on the instruments are painted Mildly Brighter Red, making them just a tiny little bit easier to see than the needles on our regular pickups."
The eAssist trucks will also get a 4-percent increase in hauling capacity, Eralmodors said.
"What if you have the bed fully loaded with sixty-five cinder blocks, which is full capacity for the Silverado and Sierra 1500, and suddenly decide you want to put a couple of two by fours or perhaps a severed leg into the bed? The eAssist system gives you that extra capacity. You can't get that from Ram or Ford."
Eralmodors said the increased fuel economy of the eAssist system will save the average full-size pickup owner $3,000 in fuel over the life of the truck—"assuming," she adds, "that the average pickup owner routinely drives to Venus."
© Autoblopnik