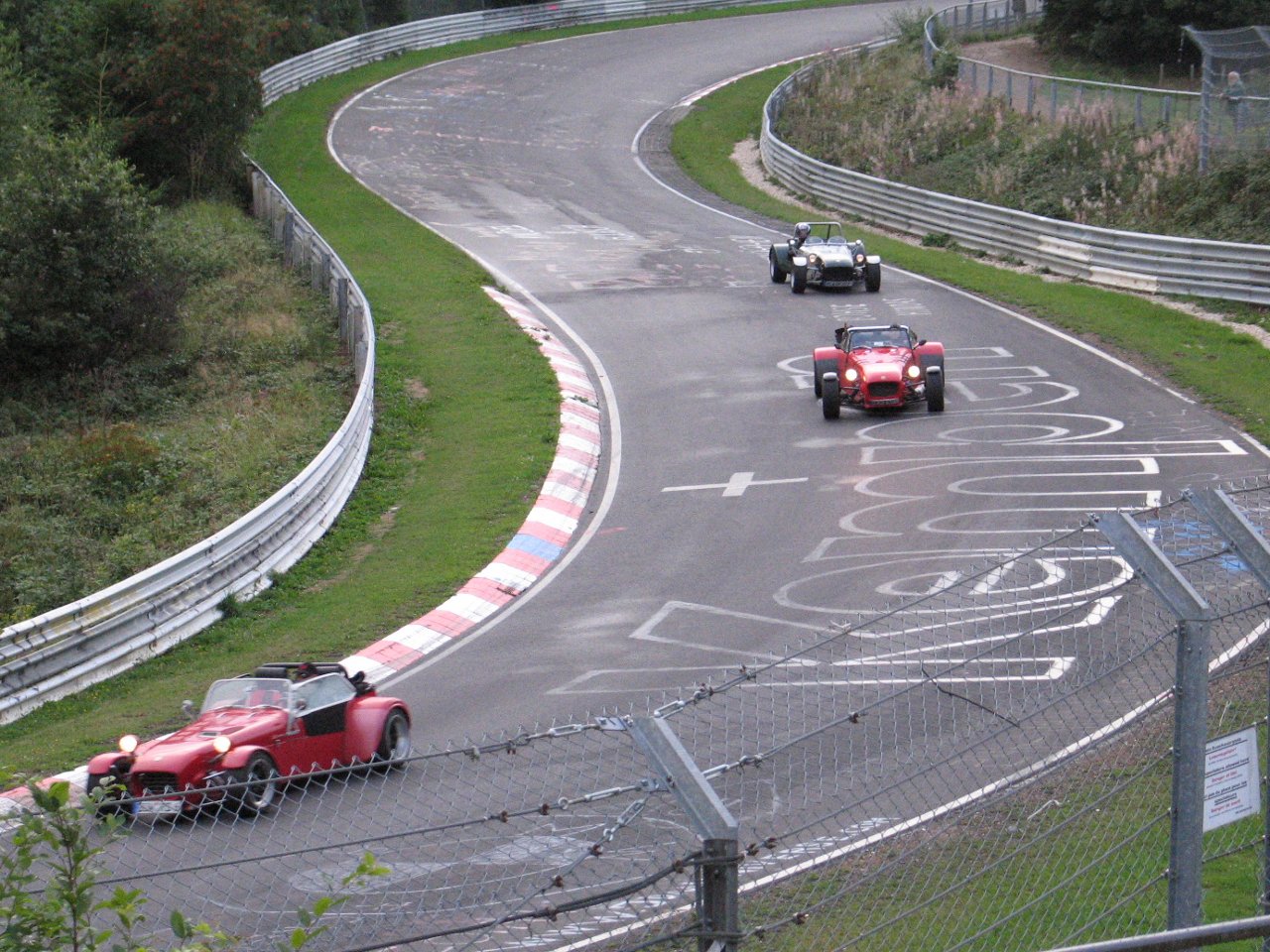 Several automakers, including BMW, Audi, Toyota and General Motors, have announced that they will halt all sports car development and production in light of the financial uncertainty surrounding Germay's famed Nürburgring racetrack.
"Development at the Nürburgring has become the price of entry for high-performance cars," said General Motors spokestalker Teddy Cardigan, speaking on the condition that we paid for lunch. "There is simply no other track like it in the world. If we can't develop cars like the Corvette ZR1 and Cadillac CTS-V on the Nürburgring, then screw it, we don't want to develop them at all."
The famed German racetrack has been considering a bankruptcy filing since July, and attempts to secure public funding for a bailout loan have run into problems.
Audi spokesmein Helmut Schickelgruber expressed concern about the potential impact of new track management on the automaker's development costs. "We don't sink ze Nürburgring will close for good, but we're concerned about what ze new owners will do to the rates. At 26 Euros per lap we can afford to go around a few times, but if ze price goes up, it could wreak havoc with our development budget. We just can't take zat chance, so we are halting production of our S and R series cars immediately."
Toyota, which used the Nürburgring for development of the Lexus LFA supercar, said they experimented with fine-tuning the car at famous American racetracks, but stopped after realizing they would not be able to evaluate performance in right-hand turns. Fortunately, they said, of the 500 LFAs built, they still have enough unsold cars to meet demand until the year 2307.
Jaguar Cars Limited, which has been testing their new XFR-S at the Nürburgring in recent months, was unconcerned about the tracks' financial troubles. "We're a British car company," explained spokeschap Sir Nigel Peter Jesus Victoria Withington-Smythe III OBE, Second Earl of Batterson-on-Sea. "Bankruptcy doesn't bother us."
© Autoblopnik