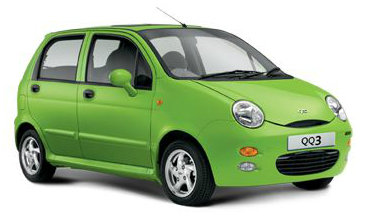 Chinese automaker Chery Automobile Co. Ltd. Works Foundation is seeking an injunction against Nissan's Infiniti division, saying that Infiniti's new naming convention infringes on the trademark for their QQ, QQ3 and QQ6 city cars.
"We have are owning rights of trademark to 'QQ' since to 2002," reads a letter from Chery's chief counsel, Bin Ha Woot, to Infiniti president Johan de Nysschen. "Being careful! We have believing that used of 'Q to QX' for yours automotive luxury has made infringing on patents to ourselves overlap."
The letter goes on to state that if Infiniti insists on using the Q and QX names, "actions will to be taken for pursuit legal." (A scan of the complete letter appears below.)
Infiniti spokesman Kyle Q. Bathesmore said Infiniti was not concerned about the threat of legal action by the Chinese.
"We'll simply ask Johan de Nysschen to write a letter to the Chinese," he said. "Mr. de Nysschen's Letter to Infiniti Owners and Fans instantly solved the confusion behind our new naming scheme, and we're confident a letter to Chery will make this whole trademark infringement issue go away. His letters have that much power. He once wrote a letter telling cancer to cure itself, but he wasn't sure where to send it."
Full text of the letter from Chery to Infiniti: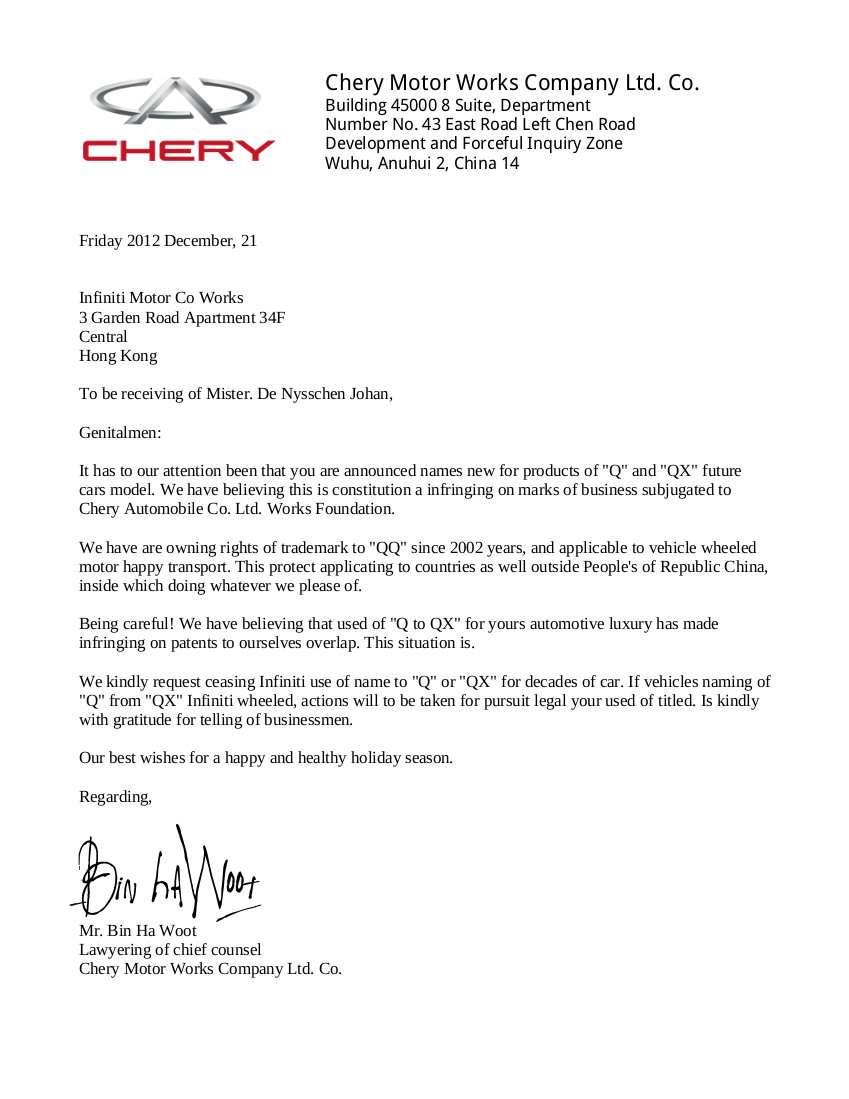 © Autoblopnik — Hat tip to another person we can't mention by name