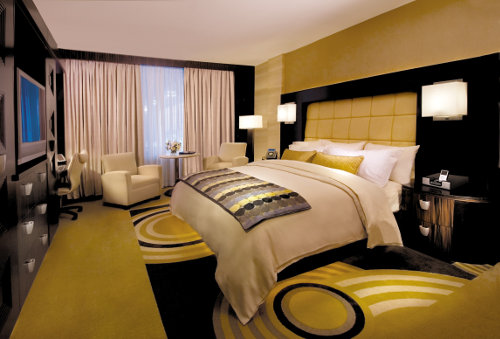 A group of automotive journalists had a tearful reunion with their families and long-term press cars after bad weather trapped them at a press event for nearly twenty hours.
"It was terrible, just terrible," whined Benny Dimschitz, associating edited contributor for DimshchitzOnCars.com. "After our flights were cancelled, we returned to the hotel to find that our 3-room suites were occupied by the European wave, so we were downgraded to deluxe king suites with an ocean view. And the dinner was a nightmare! Have you ever had surf-and-turf at a 5-star hotel restaurant? The filet mignon was slightly overdone and the lobster was a bit chewy. No one should have to endure treatment like this, even if they aren't paying."
"In all my years of travelling on the car manufacturers' dime, I've never seen a travesty like this," moaned Maughrk Yaughn of Autoweak. "They didn't even have individual Town Cars to take us back to the hotel. They put us together in a group and made us… made us ride on a… I'm sorry, I don't usually cry… a luxury motorcoach. Oh, how can people be so cruel?"
Other journalists told Autoblopnik about massive shortages at the hotel, which ran out of foie gras shortly before 9:00 pm and could only serve house wine. With no shuttle service to dinner, some journalists resorted to consuming $8 bags of M&Ms and $6 sodas from their hotel room honor bars rather than risk the nearly 50-yard walk to the hotel restaurant. One small group of journalists reportedly decided to visit a nearby bistro, but their plan was scuttled when they learned they would have to pay for their own taxicab.
"Once the weather cleared and the airport re-opened, we figured we were home free," said Cart and Diver correspondent Barry Windbag. "But when we got to the airport, we learned that there were no first-class upgrades available on our rescheduled flights. I had to fly two hours in extra-legroom coach. It was horrifying. I actually started to write out my will on the back of a barf bag."
© Autoblopnik – Hat tip to Mark Vaughn