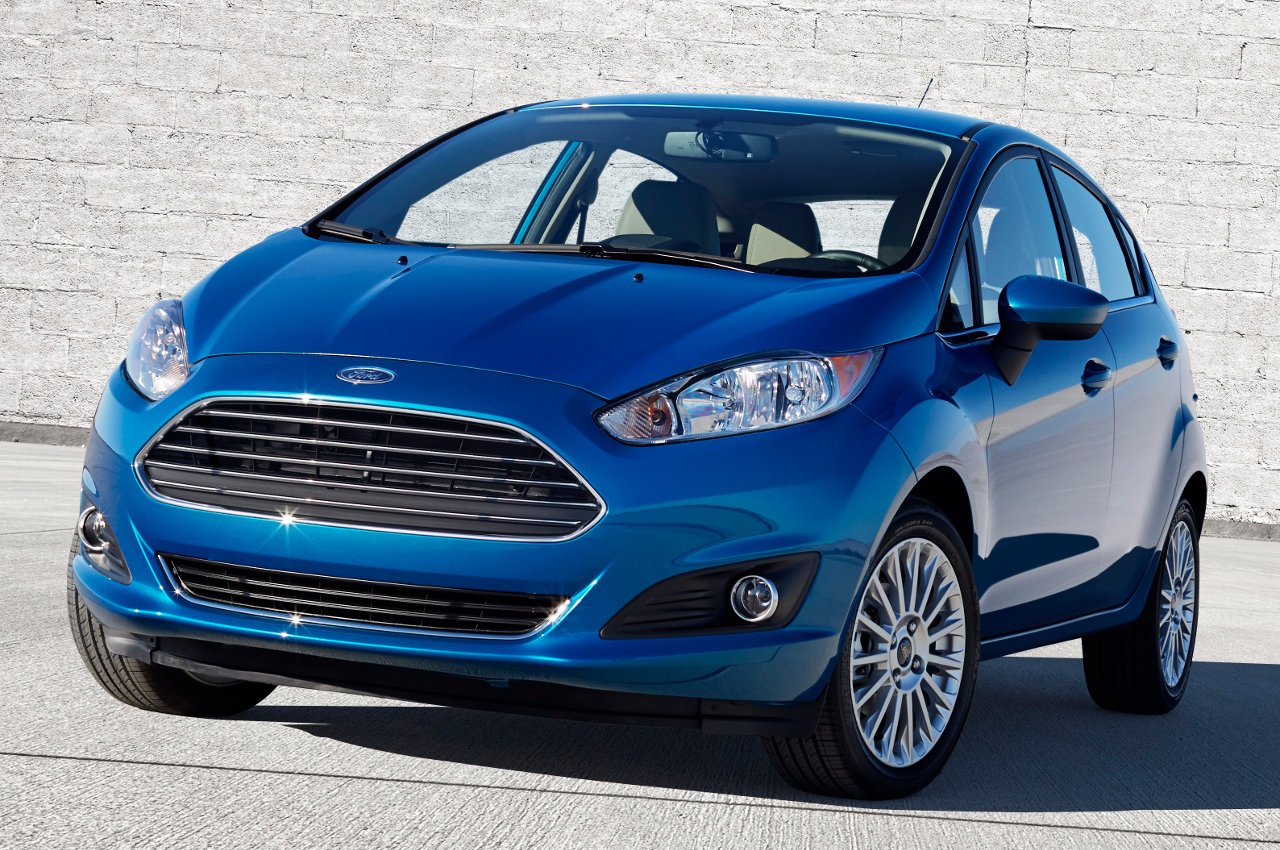 Ford Motor Company today announced EPA fuel economy estimates of 35 MPG city and 45 MPG highway for the 2014 Fiesta with the 1.0 liter EcoBoost turbo engine, adding that these figures will be "totally unreachable" for the average consumer.
"When and if it goes on sale, the EcoBoots-powered Ford Fiesta will be the most fuel-efficient non-hybrid non-diesel non-electric non-midsize non-premium non-car in America," said Ford non-spokesman Say Deepthings. "We also hasten to add that we do not expect our buyers to actually achieve 45 MPG in the new 45 MPG Festiva."
"The 45 MPG figure will be totally unreachable for the vast majority of our customers," echoed Ford's chief EcoBlouse engineer, Ima N. Jineer, "and by 'vast majority' I mean every last one of them. But at least they can truthfully tell their friends that they are driving the 45 MPG EcoBooze-powered Ford Fitesta."
Deepthings pointed out that the three-cylinder turbocharged Fiesta has advantages that go well beyond fuel economy.
"The EcoSnooze Fistata has more torque per liter than a Corvette ZR-1," he told our correspondent. "It also has more seat belts per fender than an Audi R8 and more transmission speeds per cylinder than a Jaguar F-Type. If you fill it with hats, it has more hats per cubic acre than a Bentley Mulsanne without any hats in it."
Asked if Ford was manipulating their powertrain calibrations to deliver higher EPA figures than drivers could expect in real-world driving, Deepthings said, "Absolutely not. The EPA tests are a 100% accurate representation of the fuel economy buyers could expect to achieve from their own EcoBoobs-powered Fiestarossas if they were to recreate the EPA tests on their own using Ford's specially-calibrated equipment. How else could we legally promote the 45 MPG Ford Fiesto as the 45 MPG Ford Festivo?"
© Autoblopnik — Hat tip to Scott Villeneuve