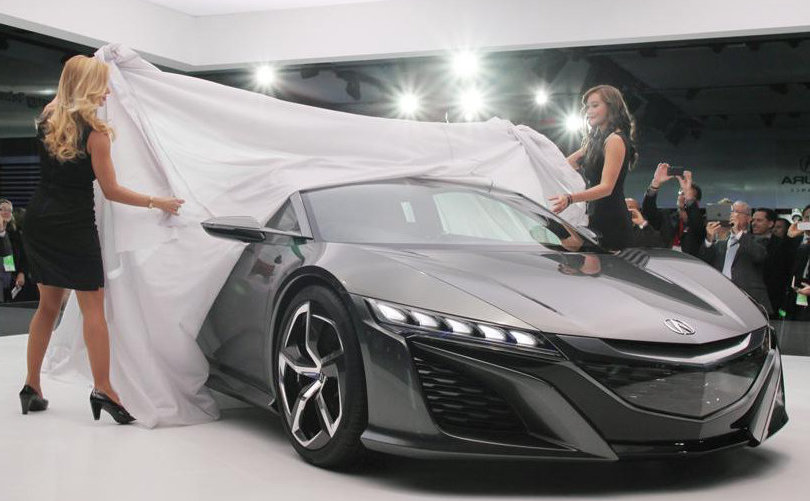 The Federal Trade Commission announced that it is keeping a close eye on this week's North American International Auto Shrimpfest in Detroit, and that it may press charges or initiate sanctions against both auto show management and the manufacturers that display there.
"It's a matter of false advertising and misrepresentation," said Fed Bureaucrat, a Level IV Second Investigator 3rd Class Part B Subsection 23c Junior Grade A Minus for the FTC. "You've got automakers saying they are 'premiering' or 'revealing' a new vehicle, when it seems that the photos, specs and details of these vehicles have been previously distributed to any freeloading hack who had the good sense to ask for them. 'Premiere,' my ass."
"It's true that a select few journalists have seen Detroit debuts like our new Corvette Z06," acknowledged Chevrolet PR flack Monty Hall. "But that's a select few, and by 'select few' I mean all the ones who matter to us and none of the ones who gave us all that 'we're-not-going-to-honor-embargoes-unless-it-suits-us' bullshit. I guarantee that out of the thousands of journalists and pseudo-journalists here at the Detroit show press days, there will be at least a half-dozen who have not seen the new Z06. You can ask them yourselves. You'll find them selling the press kits on eBay the day after the show."
Bureaucrat said the FTC is also considering secondary action against automakers for presenting so-called "concept cars" that are just production models with shaved-off door handles and cameras in place of the side-view mirrors.
"Come fucking on," he said.
Asked if he thought Government intervention is needed, Chevrolet's Hall told Autoblopnik, "Absolutely not. The Government should never get involved in the running of the auto business, except for minor matters like becoming a part owner in order to keep an ailing company from going under."
Autoblopnik's sometimes correspondent Clifton Faghands weighed in on the issue, saying, "It's not like this is some big secret. The car companies have always given us embargoed information so we can write our stories in the office before we even leave for the show. That way we can concentrate on important matters like finding out who has the best lunch buffet, where the best parties are happening, and who is giving C-listers free rides to Geneva. That's the real reason to go to shows like Detroit: to find out what they won't tell you before the press preview."
© Autoblopnik