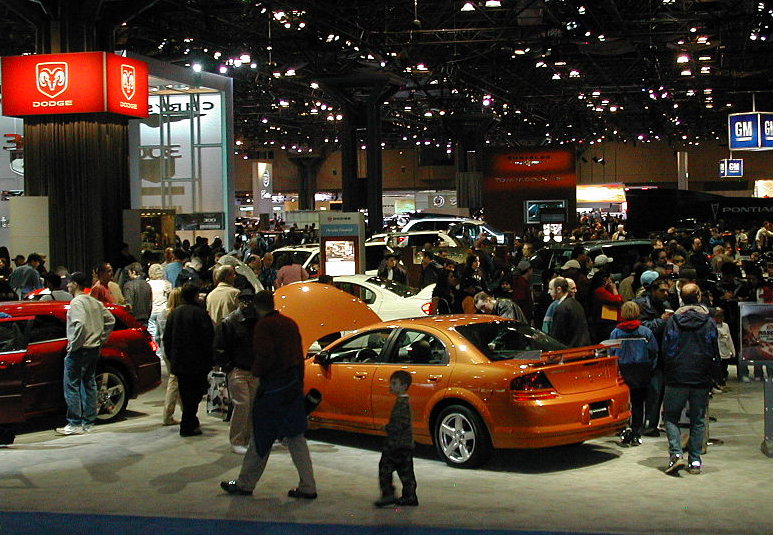 This year's New York Fucking Auto Show will feature several stands and displays designed to celebrate the country's least car-friendly city.
At General Motors' Big Apple-themed show stand, visitors will walk over broken concrete through a long urine-scented corridor lined with homeless people begging for change, then cross a simulated Manhattan street where they must dodge real-live taxicabs that are actually trying to run them over. Those who survive can enter the main display hall, where they will discover that all of the show vehicles have been either stolen or towed away.
Lexus will unveil the Lexus Lexington Lounge, which is designed to resemble a trendy Midtown boutique hotel room. The Lounge measures 4 feet by 5 feet, is lit by a single 15-watt bulb, and costs $280 to enter. Visitors who do not tip the doorman will have their passports, credit cards, and iPods stolen by the cleaning staff.
Fiat has prepared an interactive audio-visual display that highlights the contributions of Italian immigrants to New York City's history and culture. Show attendees who skip the Fiat stand will have their fucking kneecaps broken with a fucking baseball bat.
Nissan will be giving rides in their new NV200 Taxi of Tomorrow. Show-goers will be offered a free trip around the block, but will instead be taken to a seedy neighborhood in the Bronx and told that they can either hand over the contents of their wallet or get out and walk back to the Javits Center.
The New York Auto Show opens to the public on Friday, April 18th, 2014. New York City residents receive $5 off show admission with proof of residency, either by presenting a valid Government-issued ID or by pissing on a show attendant's feet and telling him to fuck off.
© Autoblopnik