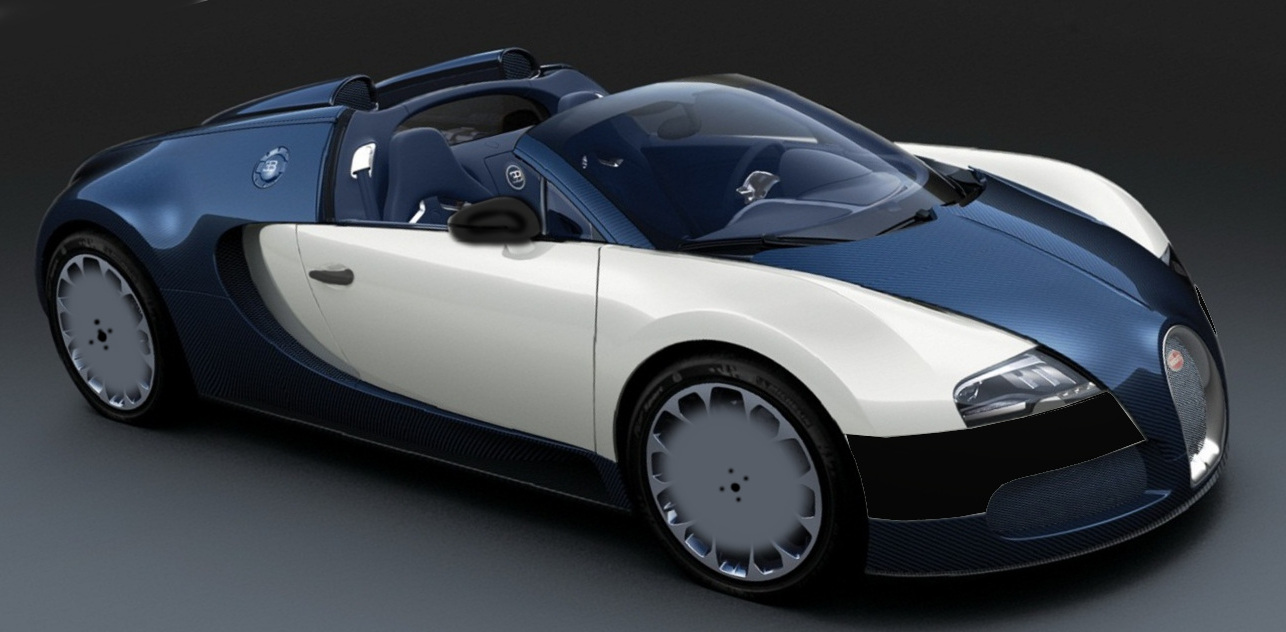 Volkswagen Group AG today announced that the cost of the TDI emissions debacle will result in budget cuts that will affect the Bugatti Chiron, the upcoming replacement for the Veyron supercar. Sources inside the company have revealed the scope of these changes to Autoblopnik.com.
o Instead of making its debut at the 2016 Geneva Motor Show, the Chiron will be revealed at Vince Boticelli Volkswagen-Hyundai-Subaru's Spring Sale-a-Thon Tent Event in Paramus, New Jersey.
o While the sixteen-cylinder engine will remain in top-line Chirons, only nine pistons will be installed.
o The Chiron's carbon-fiber brakes will be replaced with a front disc/rear drum setup. Ceramic pads and shoes will be offered as a €12,000 option.
o A new entry-level model known as the Chiron Sport will get cloth seats, manual windows and locks, black plastic bumpers and body trim, and 20-inch steel wheels with plastic covers.
o In order to maximize economies of scale, production of the Chiron will be increased from 500 units to 250,000.
o The carbon-fiber bodywork will be replaced by papier-mâché. VAG claims the Chiron will feature the most extensive use of papier-mâché in the bodywork of a supercar built by a non-communist nation.
o Instead of the planned seven-speed dual-clutch transmission, the Chiron will feature a four-speed automatic with a lockup torque converter.
o A low-cost version of the Chiron with a two-liter diesel engine will be sold in select European markets as a Skoda.
o The "Buy a Bugatti, get an island free" sales campaign will be suspended indefinitely.
o The custom-designed Michelin PAX ultra-high-performance tires have been scrapped; in their place, the Chiron will be fitted with Kumho Solus Eco Mileage Maker all-season tires in readily available sizes.
o An extended-wheelbase model of the Chiron will be produced exclusively for the Chinese market.
o Production of the Chiron will be moved to Volkswagen's Puebla, Mexico plant.
© Autoblopnik