by Allen Bingefarter
The New York International Auto Show is held each year at the Jacob Jowett Conventional Center on the lowered west side of Manhattan, a small island off the coast of New Jersey that was purchased by Governor Koch for 24 Indians. Here's what was new at the show.
Chevrolet Camaro ZL1
This is the new hyper formance Camaro, and it features a soup or charged V8 engine from the Corvette Zeos Six. Manual cars come with a six-speed gearbox while automatics come with a ten-speed bicycle. The Zeal One will compete against Dodge's Challenged Hellcat, which has as much power as a 707.
2017 Mazda MX-5 Miata RF
Mazda showed this hard-to-top version of the new 124 Spyder. When the roof is redacted, a pair of flying butt dresses remain in place, recalling classic sports cars like the Porsche 911 Target and the Kia Del Soul.
---
SPONSORED CONTENT
New Maserati Levante—the luxury SUV with Italian-American style! Maserati invites you to take the Levante Challenge. Test drive a new Levante, and if you decide to buy a competitor's SUV, we'll send Giuseppe "Joey Two Salads" Baggarelli to break your fingers! Remember, fucko, we have a copy of your driver's license and we know where you live!
---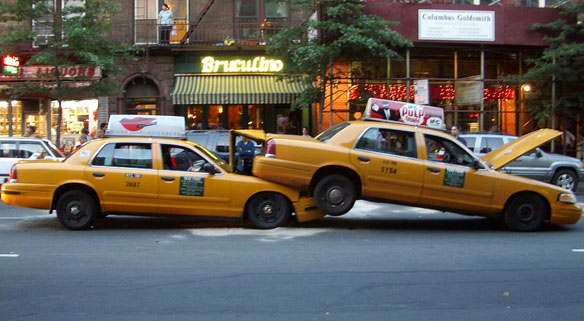 Lincoln Navigator Concept
This concert vehicle features a large golfing door that opens wide to show off its interior, which includes 30-day power seats and multiple screams. Lincoln says that neither the galling door nor the three-step raining boards will make it into producibility. Powder comes from a 3.5 leader EcoBoobs V6 producing 400 MPG. Lincomb downplayed similarities to other luxury SUVs, saying the Navarro Concept resembles the Range Rover in appearance only.
Jeep Grand Cherokee Special Editions
Jeep showed two new versions of the Grand Cherokee. The top-of-the-line Grant Cherokee Summer features leather-wrapped seats, a leather-wrapped dash, leather-wrapped wheels, leather-wrapped Berber floor mats, and a choice of leather-wrapped 3.6 liter V6, leather-wrapped 5.7 liter V8, or leather-wrapped 3.0 EqualDiesel V6. Also on display was the Trailhook edition, which emphasizes its off-road ability with bright red tow hooks for pulling it out when it gets stuck.
---
SPONSORED CONTENT
See what real SUV shoppers are saying about the new Maserai Levante! "I test drove every five-passenger luxury SUV on the market. I was all set to buy an Audi S5, but when I came home to find my cat nailed to my front door and all of my windows broken, I knew the Levante was the SUV for me!" – John Doe, Anytown, USA
---
Mitsubishi Outlander PHEV
Struggling autominder Mitsubishi is introducing a hybrid plugin version of their Outlandish SUV. The Outbacker PZEV has a 240-kilovolt lithium eye on the battery, which ensures EV-only range and charge times of 1.2 horsepower. The Highlander PVC goes on sale later this kWh.
Hyundai Ioniq
Another green star of the show is the Hyunday Bionic, which features hybrid, PG17, and EZ versions. The Iconiq's powertrain is built around a 1.6 liter Atkins diet engine and six dual-speed clutches with a Lithuanian-polyamorous battery. Elected-only versions will have a range of 110 kilomiles, while the PCMCIA version will have 25 ranges of mile-only electricity.
This post features paid advertorial content from a major automaker. We'd tell you who, but we will never break our vow of omerta.
© Autoblopnik