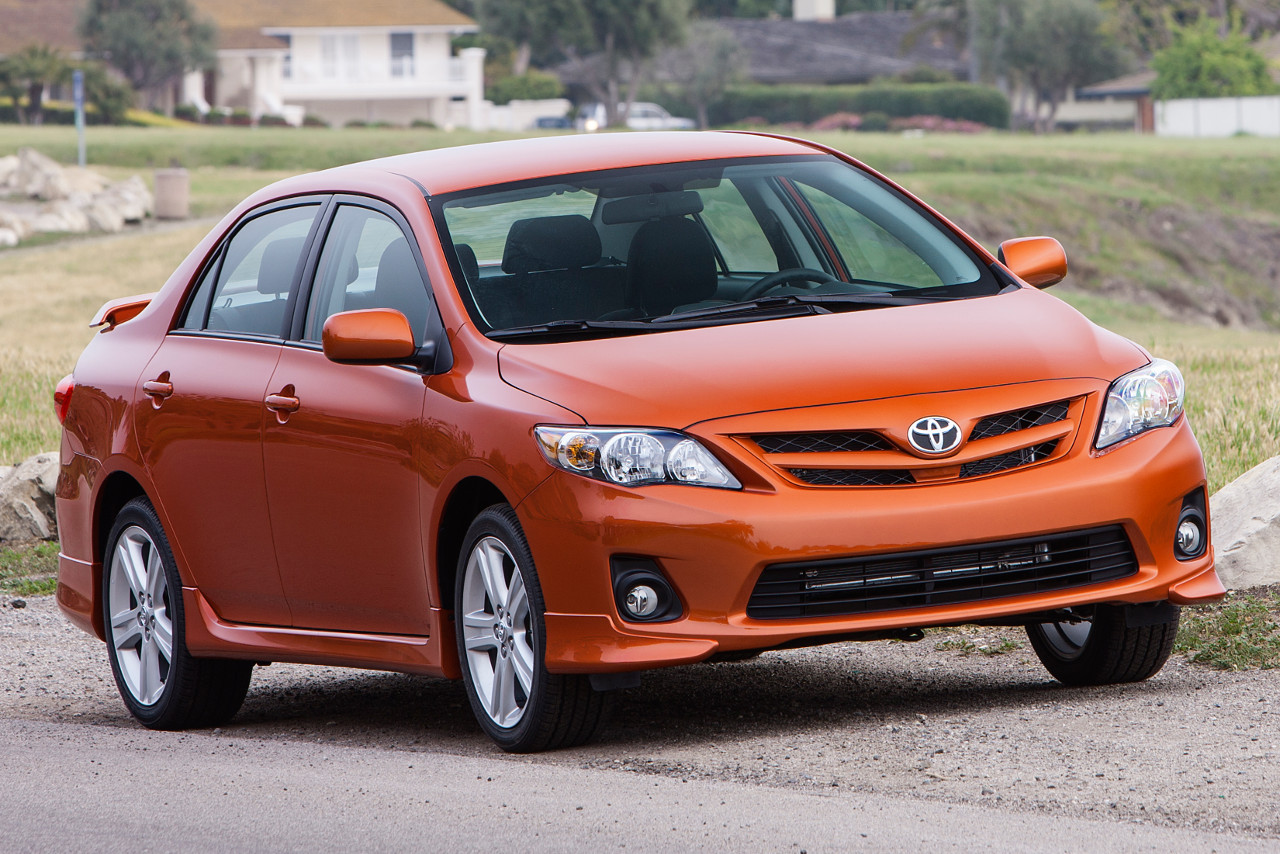 Toyota announced today that it has canceled plans to introduce a redesigned Corolla for the 2014 model year, and will instead continue to sell the current model indefinitely.
"We sold 290,000 Corollas in 2012, a 50,000 unit increase over model year 2011," explained Toyota spokesmodel Moe Lester. "Clearly, the Corolla is still in demand. While we know this decision will disappoint a lot of people, especially Toyota employees and dealers, we have to go where the market takes us."
Toyota has been showing a thinly disguised prototype of the next-generation Corolla, called the Corolla Furia concept, on this year's auto show circuit. Automotive journalists, who have described the current Corolla as "dated," "behind the times," and "pathetic," have lauded the Furia concept, calling it "not dated," "not behind the times," and "not pathetic."
"No question, the Corolla Furia would have been a huge improvement over the current Corolla," Lester told Autoblopnik. "Are we disappointed in our own decision? A bit, yes. Building a compact sedan with the personality of a house plant gets very old very quickly, especially when the rest of the industry has moved on and we're still stuck in the year 2003. But there is still a large segment of sad, boring people who want a sad, boring car, and at the end of the day, we're in business to make money."
According to Lester, Toyota had established marketing deals for the redesigned Corolla with companies like Urban Outfitters, Whole Foods, and Apple Computer.
"Unfortunately, we had to scrap those," he explains. "But we do have some exciting co-branding opportunities with Jo-Ann Fabric Stores, Bayer Aspirin, and the Kansas Department of Tourism."
Lester says that Toyota will continue to build the current-generation Corolla "until demand dries up or until every last Toyota employee commits suicide in order to escape the mind-numbing dreariness of our cars, whichever comes last."
© Autoblopnik