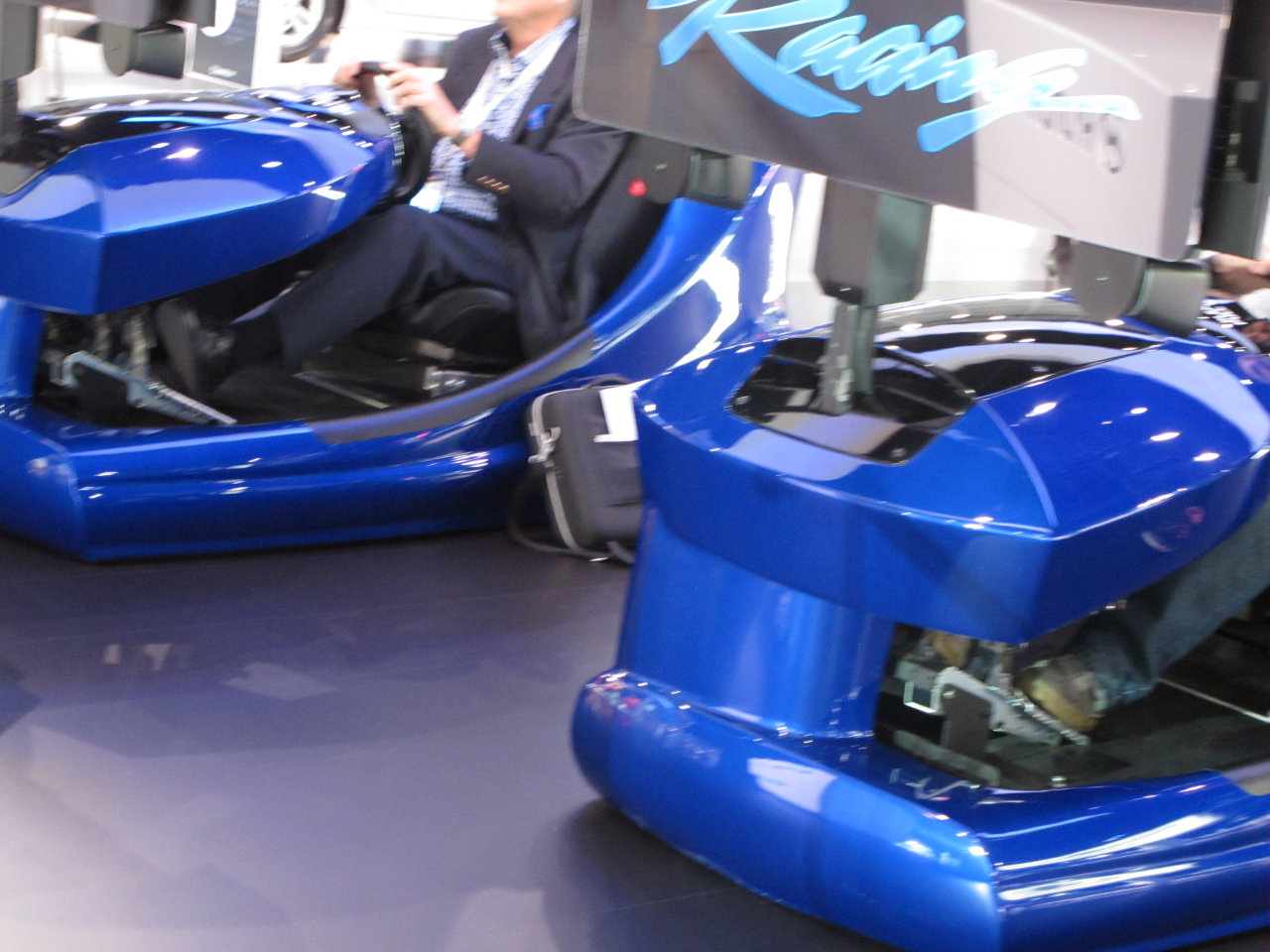 The 2014 Los Angeles Auto Show is now closed to the public, so good luck saying that anything we are about to report is incorrect. Pthpth. Here am some highlights from the show.
Jaguar announced that the F-TYPE will now have a six-speed manual transmission. The white car shown on display was originally orange; draw your own conclusions about the reaction of the assembled journalists. The press conference included a mass hypnosis session in which all were convinced to forget what Jaguar said about the automatic-only F-Type being perfectly fine.
Mazda introduced its new subcompact crossover, the CX-3, while at a nearby booth Nissan displayed the new Murano. Both companies confirmed they are competing to see who can design the most ridiculous-looking D-pillar.
Audi unveiled its new Prologue concept, which Audi Designhead Marc Lichte described as "the future of Audi embodied in a single vehicle." Asked to elaborate, Lichte told Autoblopnik.com, "Since they all look alike and drive alike, we figure we might as well just sell one single vehicle with different badges. Think of the money we'll save!"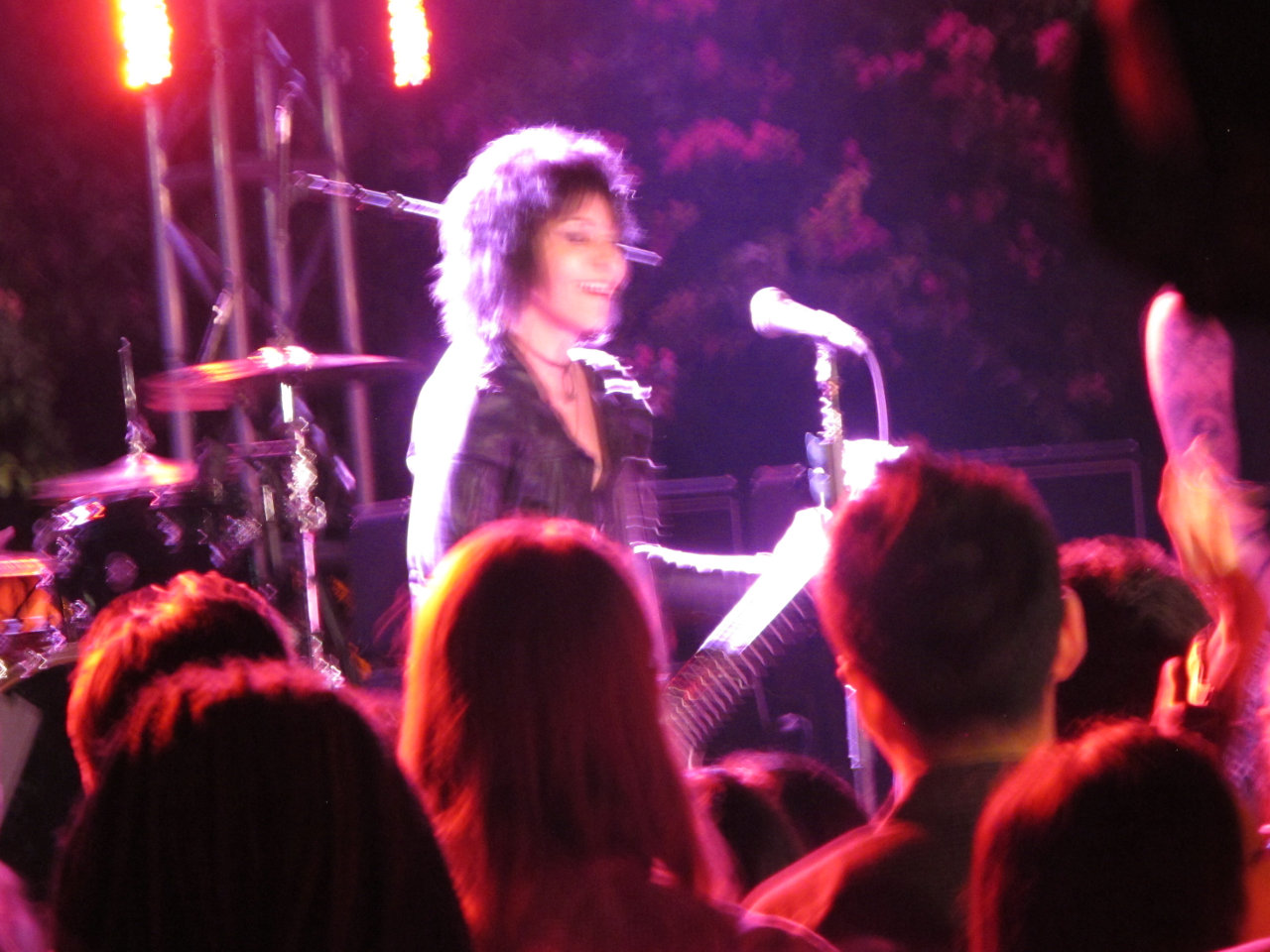 Hyundai showed an aging rock star, but would not confirm rumors of a recent face lift. Performance was amazing.
Mitsubishi unveiled the sharp-looking XR-PHEV concept, which will feature in their TV and online ads along with a new tagline, "Mitsubishi: Please stop talking shit about the Mirage."
Lexus continued a long-standing auto show tradition by showing the LF-C2 Concept and pretending it wasn't the upcoming RC convertible.
Toyota displayed their new Mirai hydrogen fuel-cell car, which goes on sale to the public next year. Toyota says they plan to compensate for the lack of hydrogen fuel stations by making a car so ugly that few people will want to buy it, a strategy they said worked brilliantly well for the Echo.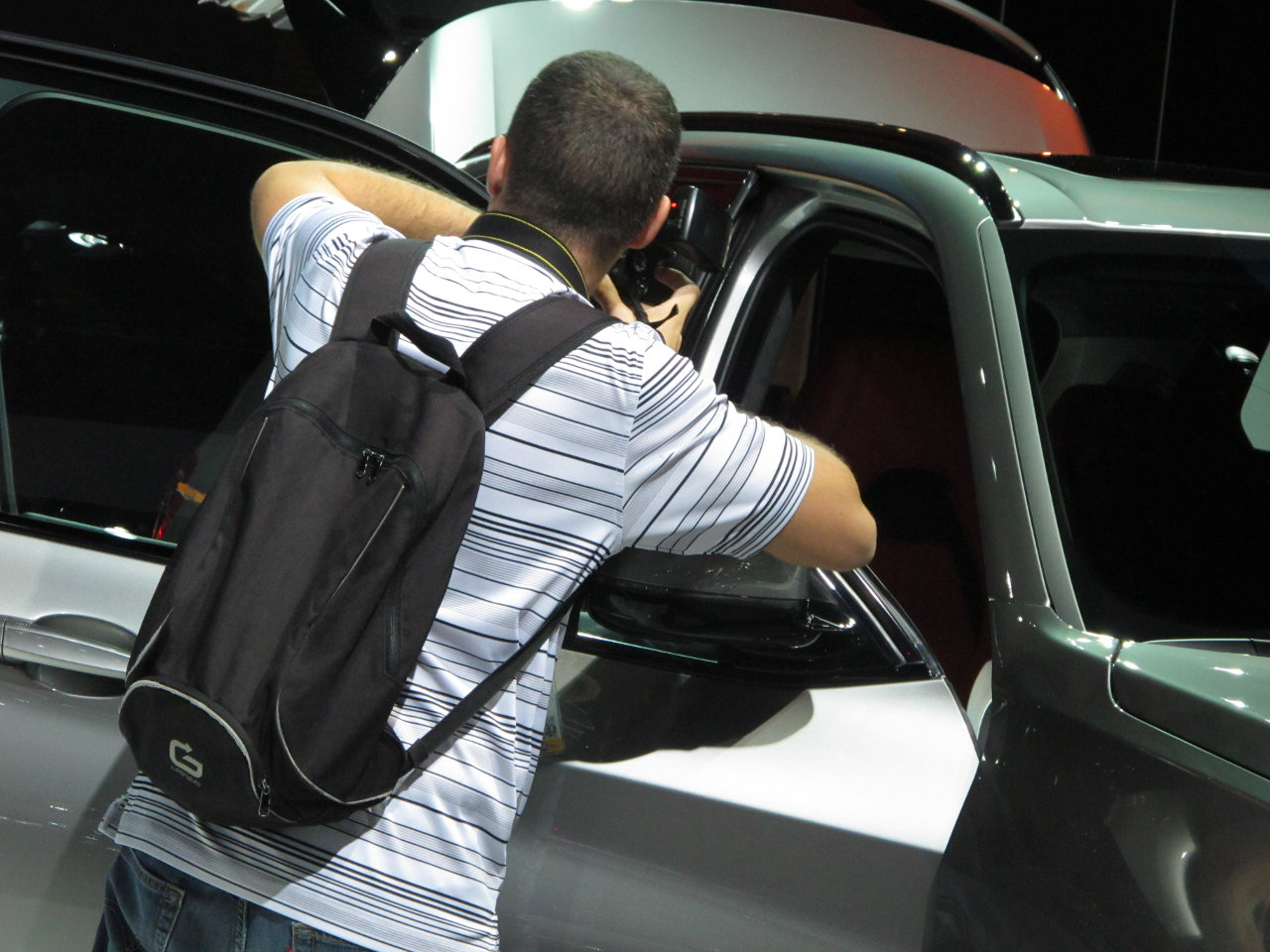 Chevrolet showed a diesel-powered version of the Colorado, though it did not elicit the expected reaction as most show-goers were still spent from their reaction to the manual Jaguar F-Type.
BMW displayed a new X6M called the "P.T. Barnum Edition." They expect to sell about one per minute.
Ford showed a new edition of the Mustang called the Shelby GT-350, which they said will develop over 500 horsepower from what appears to be a naturally-aspirated 5.2 liter V8. Asked how the car could produce such astronomical power figures without forced induction, a Mustang engineer told Autoblopnik.com, "What do you mean, without forced induction? Here, I'll show you the… wait, where did… oh, sweet mother of Jesus. Excuse me, I have to make a phone call."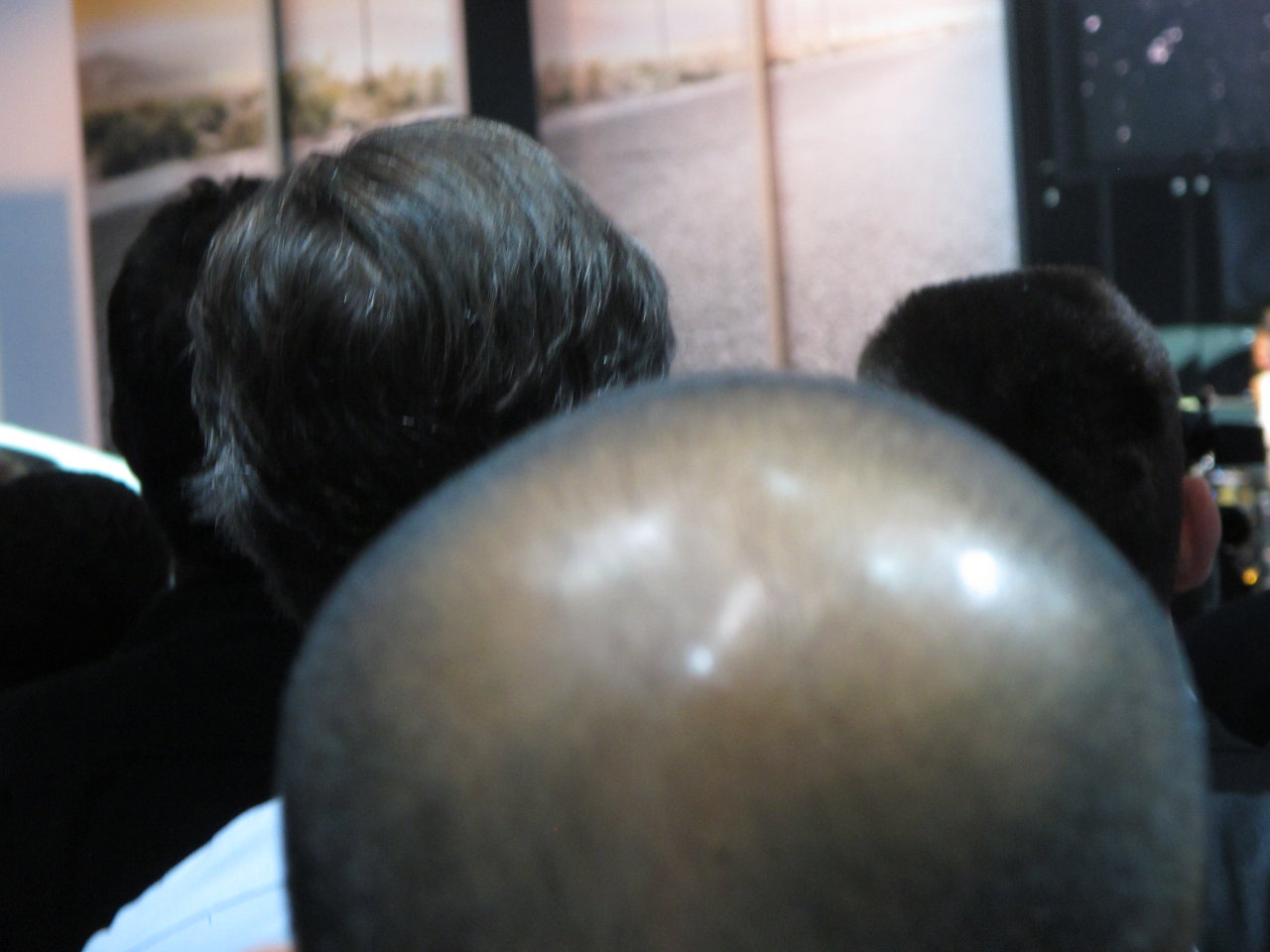 Ford also unveiled the facelifted Explorer, with a new grille that makes it look more like a Ford SUV and less like a personal grooming device. Under the hood is a new 2.3 liter EcoBoost engine with fuel economy estimates of 20 MPG city and 28 MPG highway. Ford stressed that those numbers are "preliminary," which at Ford means "over-estimated by roughly 35%".
Finally, Volkswagen showed the Golf R Sportwagen, which combines the body of the Sportwagen [sic] with the Golf R's 296 horsepower all-wheel-drive powertrain [sick]. Said one journalist, "Wait, a stick-shift F-Type, a diesel Colorado, and now this? What do you think we are, porn stars?"
© Autoblopnik.com
More photos from the Los Angeles Auto Show: