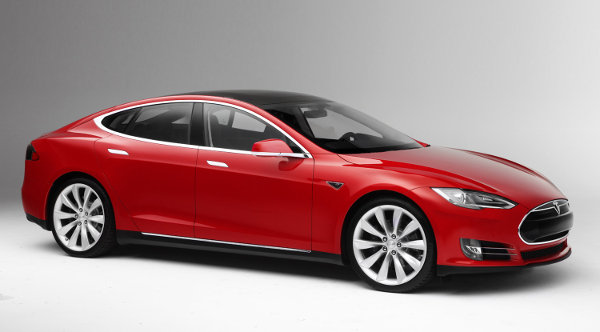 Just one day after two stockholders demanded Tesla make "animal-friendly" cars that do not use leather, a second group of Tesla owners has asked the company to halt the use of children in the manufacture of their cars.
"It's true that ground-up children are one of the many raw materials used in the manufacture of our electric propulsion system," said Tesla spokesperson Tess LaSpokesperson. "However, children account for, at most, 0.06% of the content of each car by weight. We're not talking about a significant amount of children here."
LaSpokesperson said she could not give details on how the children are used, as they are part of a proprietary process that the company considers a trade secret. However, she did confirm that the ground-up children are a key element in Tesla's ability to provide a significantly longer range than competing EVs while allowing relatively short charge times.
"Obviously, using ground-up children in our vehicles is not an ideal situation, but any successful car design is a series of compromises," LaSpokesperson told Autoblopnik. "I can assure you that all of the children used in the manufacture of Tesla vehicles are organically fed and raised in a cage-free environment. Whenever possible, we use particularly annoying children who will not be missed very much. And while it is true that our manufacturing procedure requires the children to be alive and fully conscious during the grinding-up process, we do our best to keep suffering to an absolute minimum."
Tesla's Board of Directors has recommended that shareholders vote against building so called "child-friendly" cars, as they say it would add to costs and waste valuable development time that should be devoted to higher-priority projects, such as a device that will allow CEO Elon Musk to communicate directly with UFOs.
A representative from the Society for the Prevention of Cruelty to Children has reportedly asked if the agency could work directly with Tesla to find alternative child-free methods to manufacture Tesla cars.
"We'll look into it," Musk said. "By the way, there's a killer robot standing behind you."
© Autoblopnik.com