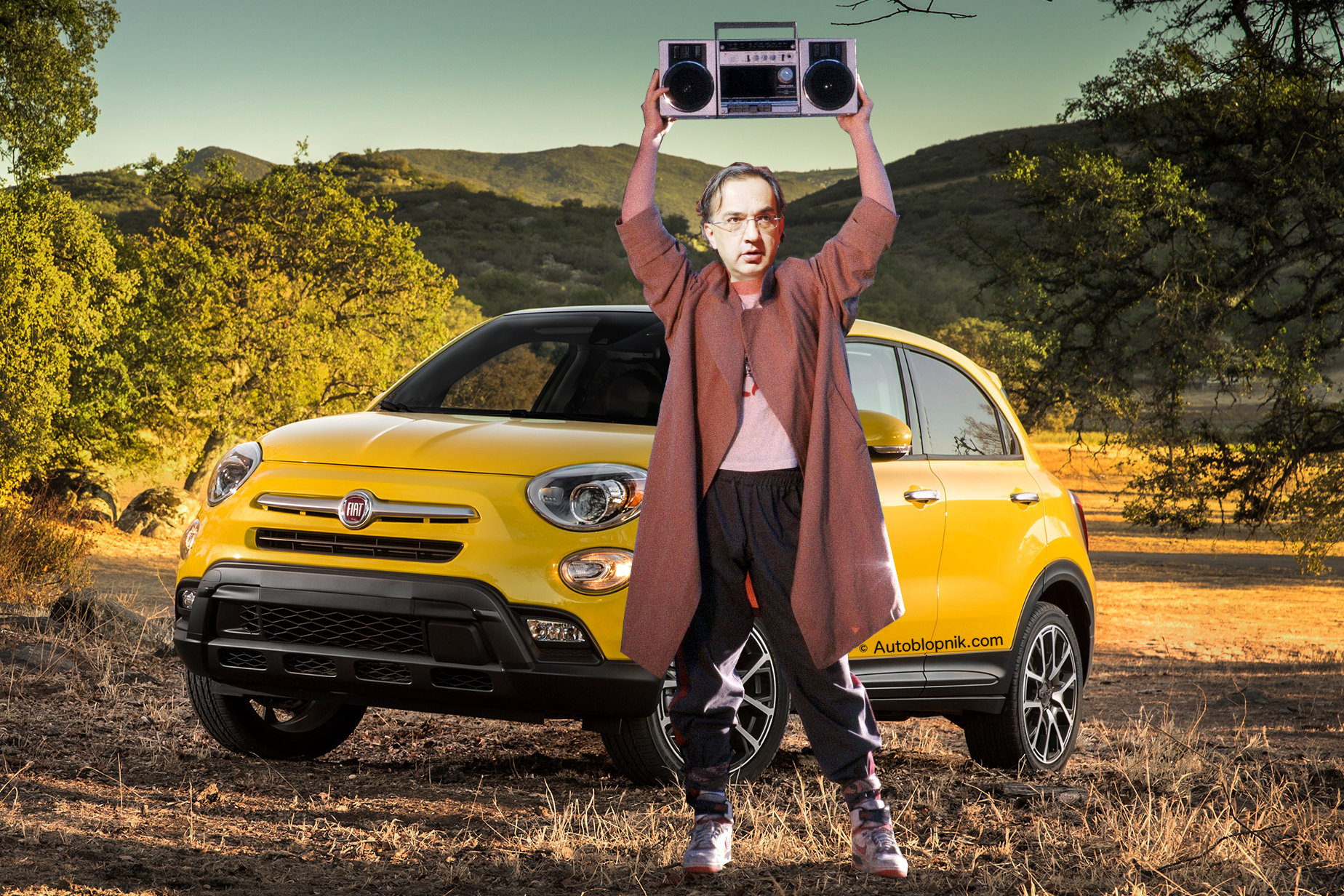 After being flatly turned down for a merger by General Motors CEO Mary Barra, Fiat-Chrysler Automobili says CEO Sergio Marchionne is now looking for alternate merger partners.
"They don't like Italian-Americans, fine, whatever," said Marchionne, responding to Mary Barra's reported off-the-record comments that she thinks Fiat-Chrysler is "sooooo gross" and that GM would "rather merge with a slug."
"We don't need GM," Marchionne continued. "There's plenty of other companies we can merge with, and then GM will be sorry. They'll see us with another company, and they'll realized what they missed, and Mary will be all like, 'Hey, Fiat, maybe we should get together,' and I'll be all like, 'Too late, GM, you had your chance.'"
Fiat-Chrysler is reportedly actively pursuing other potential merger partners, including Ford, Mercedes, Volkswagen, the Church of Scientology, the American Society for Prevention of Cruelty to Animals, Tyson Chickens, and the letter N.
Meanwhile, Ms. Barra denied that GM would reconsider a merger with Fiat.
"I just don't think the synergies are there," she said. "Fiat-Chrysler is a very attractive company, but it really doesn't make that much money. Plus, well, let's just say that Fiat has had a lot of partners in the past. You know what I mean?"
Asked about GM's own past partnerships with Fiat, including a deal with VM that resulted in the engine for the Chevrolet Cruze Diesel, Ms. Barra said, "OMG, I can NOT believe you brought that up! That was soooo embarrassing. Sergio thinks it was good for both of us, but let me tell you, GM has had lots of better partnerships than that. I mean, gawd, you let a company build you one little diesel engine, and all of a sudden it's like they think they own you. What's up with that? Anyway, that was a one-time mistake that will NOT happen again."
"She said what?" Mr. Marchionne responded. "Listen, that Cruze is carrying my engine, and that means everything to me. Everything. Why, Mary? Why?"
"Sergio just needs to get it into his head that a merger is not going to happen," Ms. Barra said. "GM is happy to be friends with Fiat-Chrysler, but in terms of a long-term relationship, we're just not that into them."
© Autoblopnik