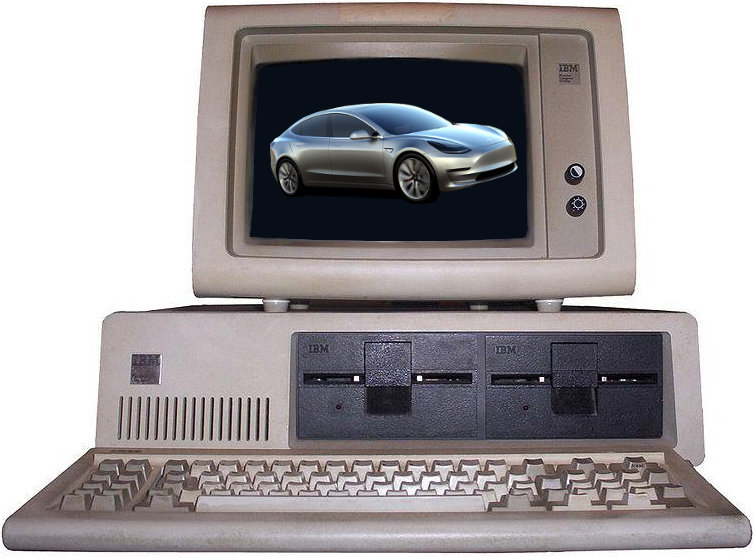 With "Tesla Model 3" becoming one of the fastest-trending search terms on the Internet, automotive web sites are struggling to feed readers' appetites for information about the new car, no matter how trivial, pointless, or banal.
"We've published one hundred and fifty three stories about the Tesla Model 3, and the traffic just keeps growing," said Georgian Pat, editor-in-chief for the newly-renamed Jaloptesla.com. "It's all Tesla all the time, and we haven't seen this many visitors since… er… well, I'm not sure, actually. Geez, I really should know these things. I've been editor for six months, and that makes me an old timer by our standards."
"Whatever the guy from Jalopnik said," said Austin Seven, editor-in-chief of Autobltesla.com.
Meanwhile, industry analysts explained the transformative effect the Tesla Model 3 is having on the Internet.
"Tesla Tesla Tesla, Elon Musk, Tesla Tesla," said Karl Marks, chief anal cyst at Kelly Blue Tesla. "Tesla tesla, Model 3 Model 3 Model 3, keyword stuffing, Tesla Model 3 Tesla. Model 3 Tesla."
Editors of car sites all over the Interwebs struggled to find unique content they could write about the Tesla Model 3, tackling such topics as what modifications Tesla might make to the Model 3's front end and what type of pants are most appropriate to wear when driving a Model 3.
"Obviously, there are more newsworty topics we could cover, such as the reduction and eventual elimination of the Federal tax credit once Tesla sells 200,000 cars, or the dismal build quality of the Model S and X, or the questionable ability of Tesla's customer service department to keep up with a ten-fold increase in customers," said John Voelkswagen, senior citizen editor for High Tesla Media. "But that might get us shut out of the next Tesla reveal, and who wants to miss out on all the potential page views? Oh, and by the way, Tesla Model 3."
Asked how long the Tesla Model 3 craze might last, Jatesla's Pat said, "At least until the production car finally goes on sale. So we're probably looking at four or five years."
© Autobloptesla