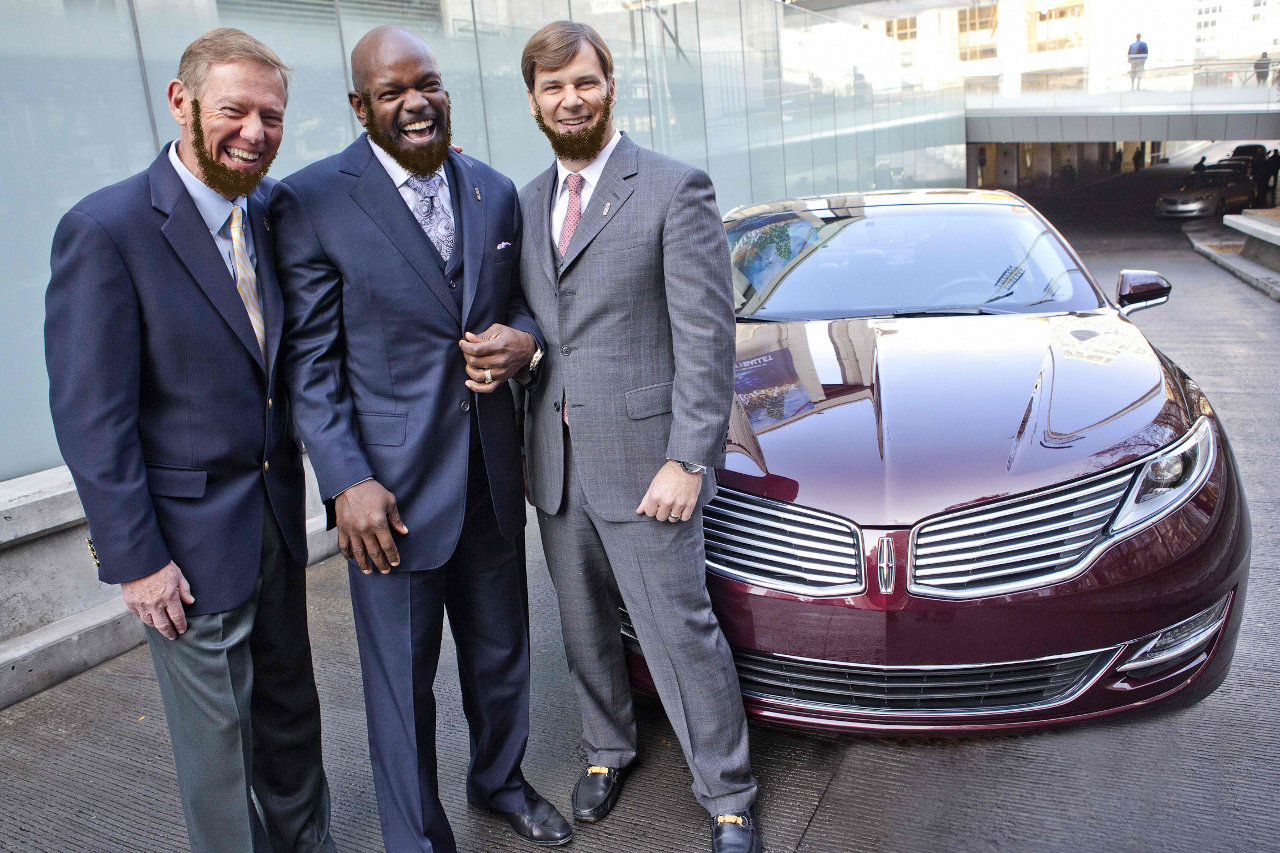 Lincoln, the former luxury division of Ford, has renamed itself the Lincoln Motor Company, a move it says will instantly transform the brand into a relevant player in the luxury field.
"Lincoln was known as the Lincoln Motor Company until 1922, when it was taken over by Ford," said Frank Footer, the new PR chief for the new Lincoln Motor Company. "We think it's time to get back to our roots. We don't want people to think of Lincoln vehicles as gussied-up Fords. In fact, we don't want them to think of Lincoln as part of Ford at all. Frankly, we don't know who these Ford people are, and we wish to hell they'd stop coming into our offices."
Lincoln celebrated its rebirth by revealing the all-new 2013 Lincoln MKZ, which is based on the Ford Fusion except we're going to pretend it isn't, at New York's Lincoln Center, where they also previewed a series of ads featuring formerly-living president Abraham Lincoln. The luxury division company also announced plans to move their corporate headquarters from Dearborn, Michigan to Lincoln, Nebraska. All Lincoln dealerships will be rebuilt with Lincoln Logs, and employees have been asked to delete their Facebook accounts and use LinkedIn instead. Buyers will get a 10% discount off MSRP if they pay for their car entirely in $5 bills.
The Lincoln Motor Company was founded in 1917 by Henry Leland, who also started Cadillac. Named for the beloved president who was tragically shot in the head, the company lasted just five years before going bankrupt, when its assets were purchased by Ford. Edsel Ford, son of founder Henry, had grand visions for the brand, but was ultimately quashed under the thumb of his overbearing father. Lincoln was never able to achieve the success of Cadillac, and even struggled to compete with Chrysler's marginally-relevant luxury division, Imperial.
"We're going to pretend a lot of that didn't happen," said Footer.
Autoblopnik polled consumers at the Los Angeles Auto Show about Linclon's self-reinvention.
"Lincoln Motor Company? Never heard of them," said Sid Viscous of LaBrea, California. "Say, are they any relation to the people who make the Lincoln MKT? I sure hope not, because that thing is fucking hideous."
"I just got rid of my Lincoln MKS," said Alfred Finkentitz, assistant professor of grouting and spackling at Pasadena Community College. "Damn thing was in the shop two, sometimes three times a month. I swore I'd never buy another Ford product as long as I live. But now that Lincoln has changed their name to the Lincoln Motor Company, I will definitely consider one of their vehicles."
© Autoblopnik