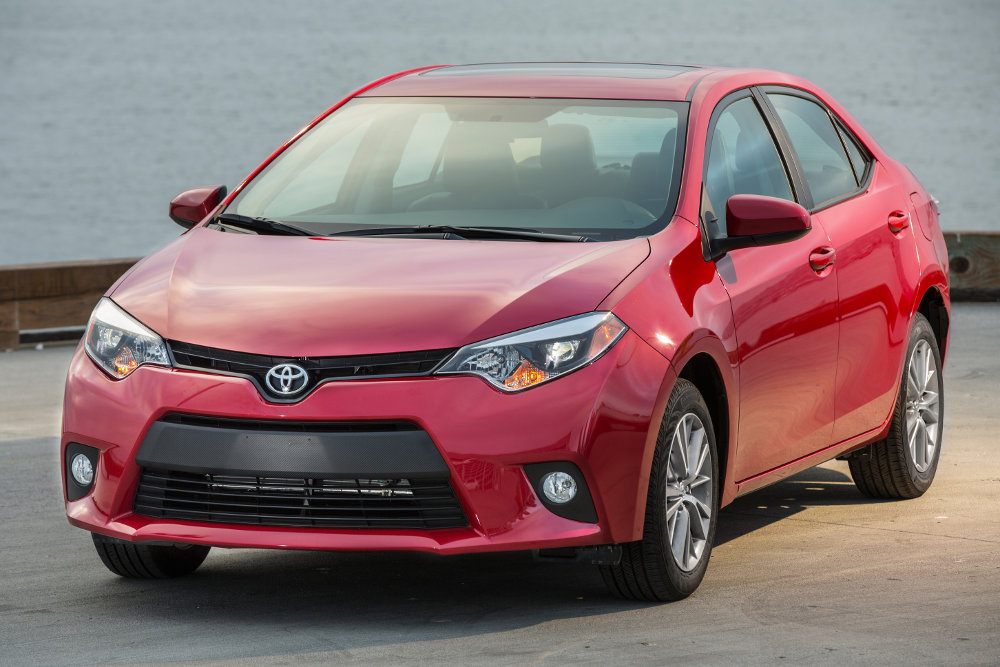 Just a day after issuing six recalls covering 7.6 million of its own vehicles, General Motors announced that it will recall several cars made by other manufacturers.
"We're simply running out of our own vehicles to recall," said General Motors CEO Mary "Huggy" Barra. "The only way we can keep up with this hectic recall pace is to begin recalling other automakers' products as well."
According to a statement issued by General Motors, the company will start by recalling the 2014 BMW 4-series for turning its drivers into insufferable douchebags; the 2014 Mitsubishi Mirage, which is so slow that it's keeping the rest of us from getting to work on time; and the 2014 Toyota Corolla, which over time may completely erode the driver's will to live.
Along with the recall notices, Ms. Barra issued an apology on the company's media web site.
"We are sorry that other automakers are as unable to get their shit together as we are," Ms. Barra wrote. "We know what the public expects from our industry, and that is to consistently produce hundreds of thousands of complex machines, each consisting of approximately 30,000 parts, which can magically turn dead dinosaurs into motion, and to do so reliably, flawlessly and free of defects, all while protecting our dumb-ass customers from death and injury when our they attempt to nominate themselves for the Darwin Awards. We have failed to meet those expectations, and we as an industry must do better."
Ms. Barra says she expects to be questioned about the recalls during her monthly Congressional appearance. In related news, the city of Washington, D.C., has launched an investigation to determine if Ms. Barra should be paying resident income taxes.
© Autoblopnik
Support Autoblopnik — Your car is probably filthy, so buy cleaning stuff from Amazon.com