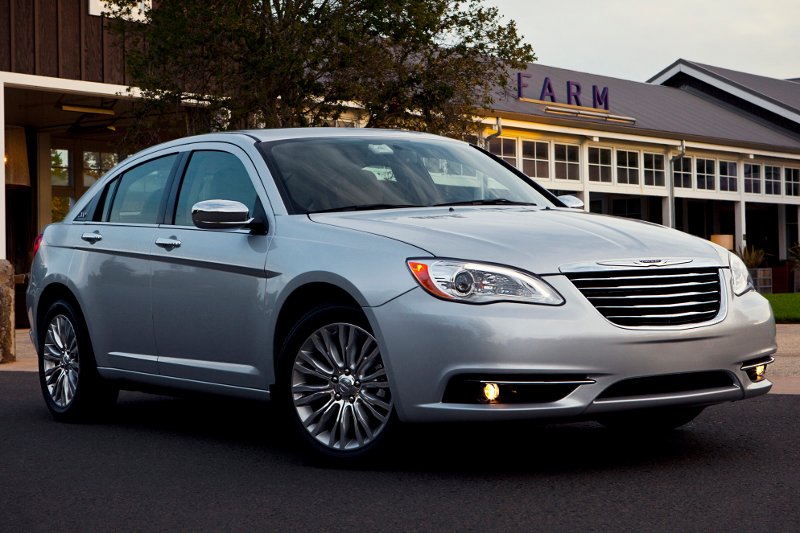 Chrysler today took the wraps off a new limited-production model of the 200 called the Real Piece of Shit Edition.
"We've made real strides with our products in the last couple of years, and the 200 is the last link to a decade of really crappy cars," said Chrysler spokesman Skip Indigo, speaking on the condition that we tell people he is actually 5'10" but looks short for his height. "Our market research shows that Americans consider the 200 a real piece of shit, so we figured, why not turn this perceived weakness into a strength? The 200 Real Piece of Shit Edition is an ode to the motoring mediocrity that has been a Chrysler hallmark since the 1950s."
The 200 Real Piece of Shit Edition features a misaligned front suspension, out-of-balance tires, and an orange-peel paint finish, and has cheaper dash plastics and switchgear than the standard 200 ("And believe me, that wasn't easy," comments Indigo). Buyers can choose from a selection of over thirty different assembly defects, including auto-jamming power windows, creaky dashboard panels, and a mysterious clattering noise from the right-front wheel that the dealer can never seem to fix. Convertible versions of the 200 Real Piece of Shit Edition feature faulty air conditioning and a vinyl top that starts to disintegrate as soon as the warranty runs out.
"All of these defects have been commonly available on the 200 and its predecessor, the Sebring, but this is the first time we're offering all of them as standard equipment," Indigo explained.
The 200 Real Piece of Shit Edition will only be available at selected Chrysler dealerships, and will be sold by specially-trained sales specialists who wear cheap suits and too much cologne. All Real Piece of Shit Edition cars will include waxy TruArmor undercoating, a worthless extended warranty, and an aftermarket alarm that goes off if a cat so much as farts within fifty feet of the car.
The Chrysler 200 Real Piece of Shit Edition will arrive in showrooms this summer as a 2013 model.
© Autoblopnik