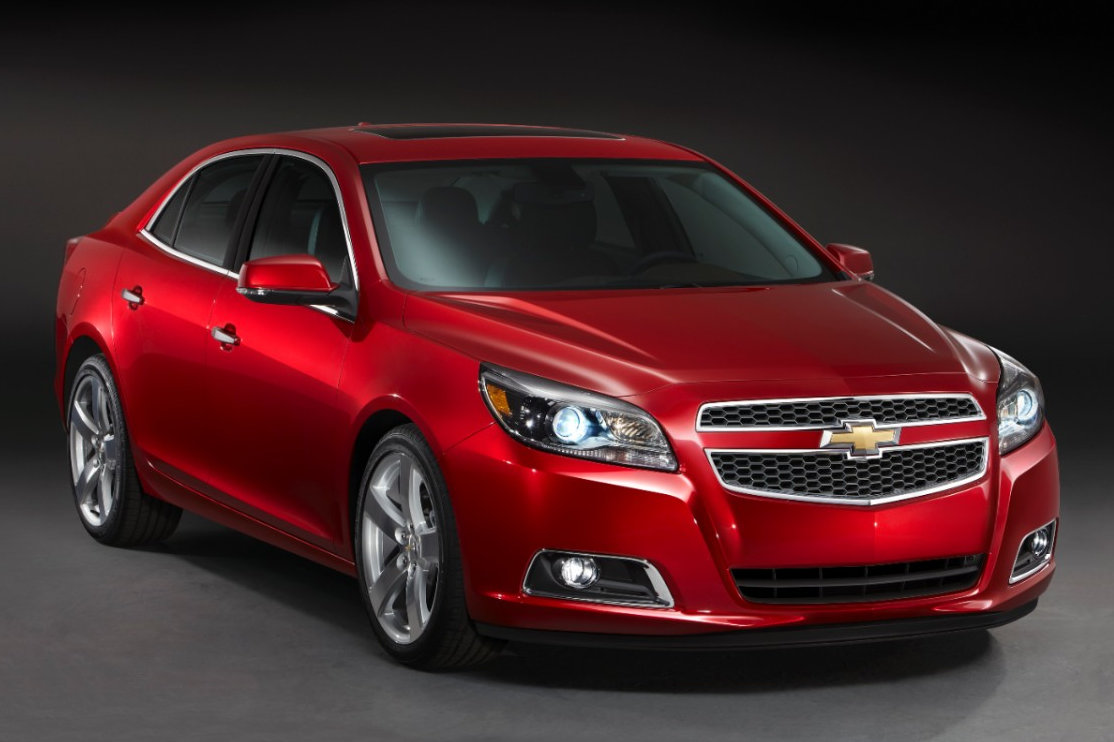 Chevrolet has revealed pre-sneak preview reveal photos of the new 2014 Corvette ahead of the scheduled sneak preview reveal, media preview, media reveal, public media preview, preview reveal, public preview, and public reveal, some or all of which are scheduled for next week's North American International Auto Show Reveal in Detroit preview.
Media previewers were shocked to learn that the new Corvette looks nothing like the photos and images that have been circulating on the Web for months.
"It's true, the new 2014 Corvette looks a lot like the 2013 Malibu," sneaked Chevrolet spokesman Monte Carlo. "Actually, it is the 2013 Malibu, which has been rebadged as the Corvette."
Carlo said the change in body style was simply a matter of marketing.
"The terms '2014 Corvette' and 'C7 Corvette' have received over three hundred billion hits on Google in the last twelve months," he Googled. "Meanwhile, the term 'Chevrolet Malibu' has returned just four, at least 25% of which appear to be spelling errors. By changing the name of the car to Corvette, we're hoping to raise Chevrolet's profile in the mid-size sedan market."
"This is a big change for Chevrolet," analyzed Paul Eisensteinalysis, analyst for The Detroit Bureaucrat. "By changing the name of the Malibu, Chevrolet will change the car's name, and that represents a major change for Chevrolet, particularly to the name of the Malibu."
As for what will happen to the Malibu, Carlo said, "I can't really comment on future product, but you can expect the Malibu to re-emerge as a two-door fiberglass-bodied V8-powered coupe that will do nothing to change the perception that Americans don't know jack shit about building sports cars."
Asked about the alleged spy photos and computer-generated mock-ups that have appeared on sites such as Jablopnik and Autoblag, Carlo said, "Those are just some old photos from the C5 development program. Can you believe they took that shit seriously? It's like those mid-engine Corvette rumors from twenty years ago — turns out if you say the Corvette will be anything other than a plastic rear-drive coupe with an iron-block V8, it generates a shit-ton of ink. Seriously, man, you guys are too fucking easy. Hey, we're off the record, right?"
© Autoblopnik