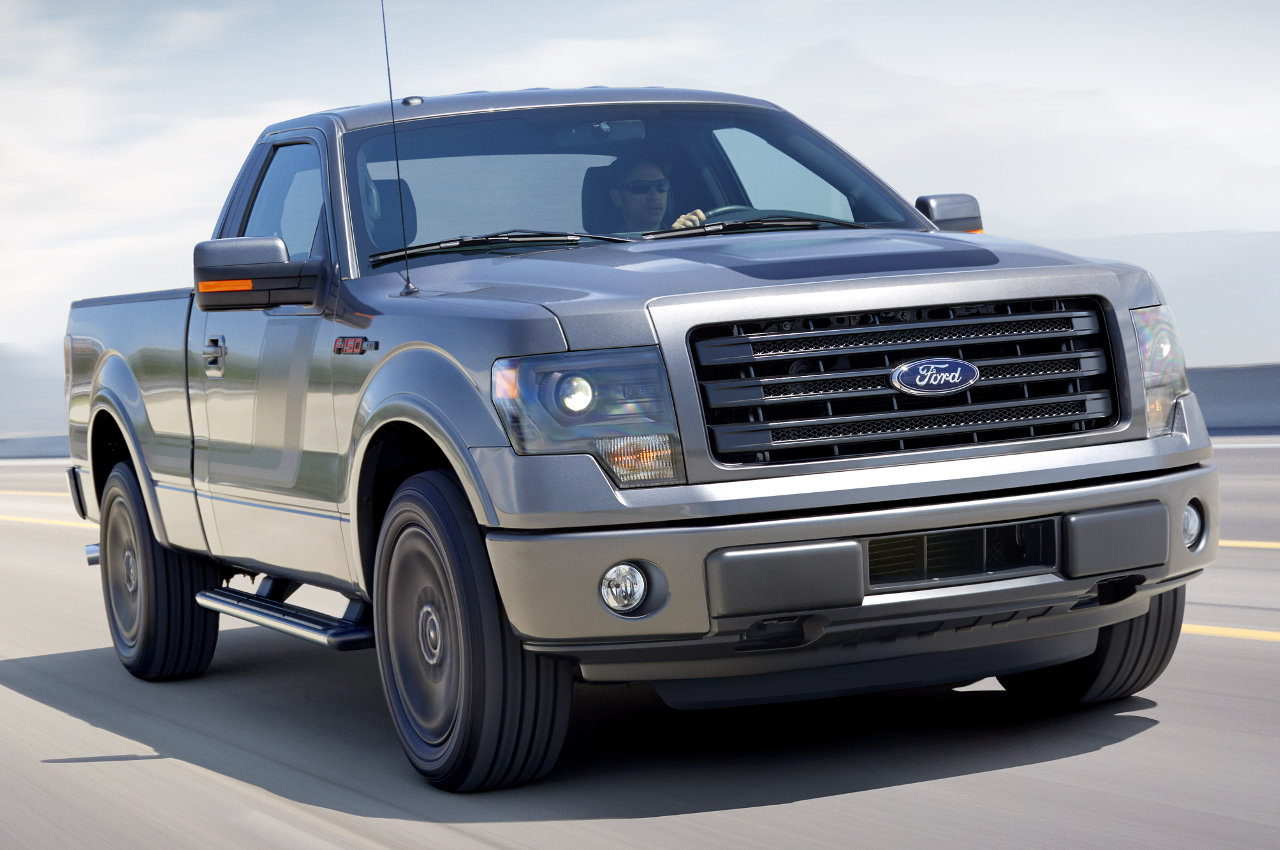 Ford has introduced the F-150 Tremor, the first in a series of vehicles to be named after moderate-but-not-deadly natural disasters.
"It's a tradition that started with the F-150 Lightning," said Ford spokestruck Mark Levinowicz. "Originally we were going to fit the new truck with the 6.2 liter engine from the Raptor and call it the F-150 Earthquake, but we figured that wouldn't go over well in California, which we wish was a big market for us. So we decided to dial it back a bit with the EcoBoost V6 and call it the Tremor."
"Softly softly, catchy Chevy," he added, but was unable to explain what the hell that even means.
Speaking anonymously, Levinowicz told us that that next vehicle in the series will be the Taurus Heavy Snowstorm, essentially an SHO with front wheel-drive, followed by the Fusion Small Brush Fire, which will have the two-liter EcoBoost engine with one of the ignition wires missing. Levinowicz told us there would be no special disaster edition of the Focus or the Fiesta, but both would be available with a Hailstorm But Luckily Nothing Big Enough To Cause Damage package, which will consist primarily of tape stripes, custom alloy wheels, and a fresh air intake system with a partially clogged air filter.
Lincoln Motor Company, Ford's luxury division that we're pretending isn't a division of Ford, reportedly considered its own line of disaster-themed cars, but decided against it because their cars are enough of a disaster already.
© Autoblopnik