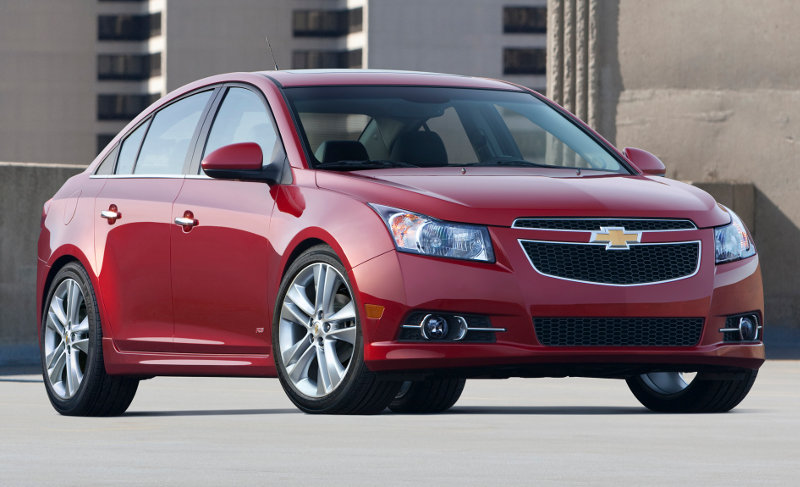 Days after General Motors mysteriously ordered dealers to stop selling certain versions of the Chevrolet Cruze, the formerly-Government-financed company finally issued an explanation for the unusual directive.
"Basically, we stopped selling the Cruze because it's not a very good car," said GM  spokestopper Teddy Ragout. "It was two years out of date when we introduced in 2010, and it's not exactly aging gracefully. Our new CEO said we've entered a new era of transparency, and the transparent truth is that our customers would be better off buying a Honda Civic."
GM's sales-stopping directive only affects Cruzes equipped with the 1.4 liter turbocharged engine.
"The 1.8 liter Cruze  is still a good deal," Ragout  explained. "But $1,300 extra for an engine that produces the same amount of horsepower and saves you maybe three bucks a month in gas? No way, man. No friggin' way."
Asked if there were any other circumstances leading to the cessation of sales, Ragout says "Of course not. The only reason we're pulling the Cruze off of the showroom floor is because we don't like it very much." He paused, then added, "That, and the slight possibility that the right-hand axle shaft could short-circuit the ignition switch and set the car on fire."
© Autoblopnik