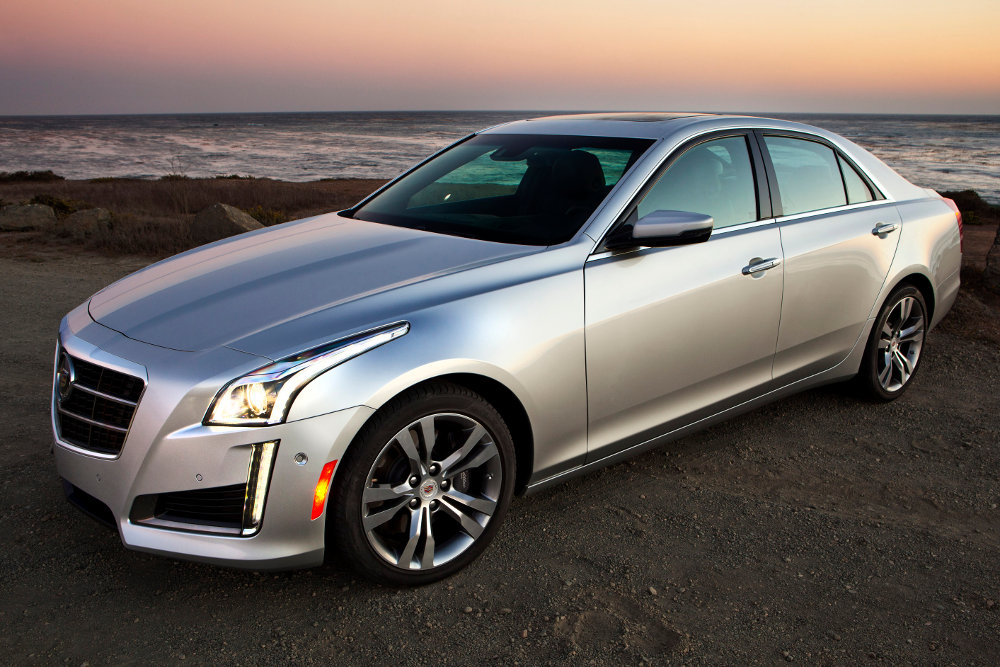 After weeks of media silence, General Motors officials are finally commenting on the slow sales of Cadillac's new ATS and CTS models.
"The media has speculated that the all-new ATS and CTS are not resonating with customers, but that's not true," said Nick Twerk, a former spokestwerker for Cadillac who hasn't worked at Cadillac for years but was contacted as a source because David Caldwell's name is not nearly as funny. "The truth is that the dealers are so crazy about the new cars, they just don't want to let them go. They are hoarding the vehicles."
Automotive Nudes recently reported that Cadillac dealers have a 152 day supply of the ATS, while the CTS stands at a 215 day supply.
"Normally, a 60 day supply is considered healthy," said Twerk, "but in the case of the ATS and the CTS, the numbers prove just how much the dealers love these cars. The customers are there, the demand is there, but the dealers simply refuse to let go of them."
Cadillac has taken several steps to alleviate the problem, including idling the Lansing, Michigan plant for three weeks in order to wean dealers off the cars and introducing a new ATS Coupe, a useless vehicle that GM officials are hoping will serve as a reasonable substitute for the volume-selling sedan. They have also given the ELR a ridiculously high price designed to put off consumers.
"We are hoping that the dealers will transfer their affection to these low-production models and release the ATS and CTS sedans to alleviate pent-up customer demand," Twerk explained, adding, "Now if you have everything you need, I'd like to get back to my career strategy of going wherever Johan de Nysschen is not. Thank Q very much."
© Autoblopnik