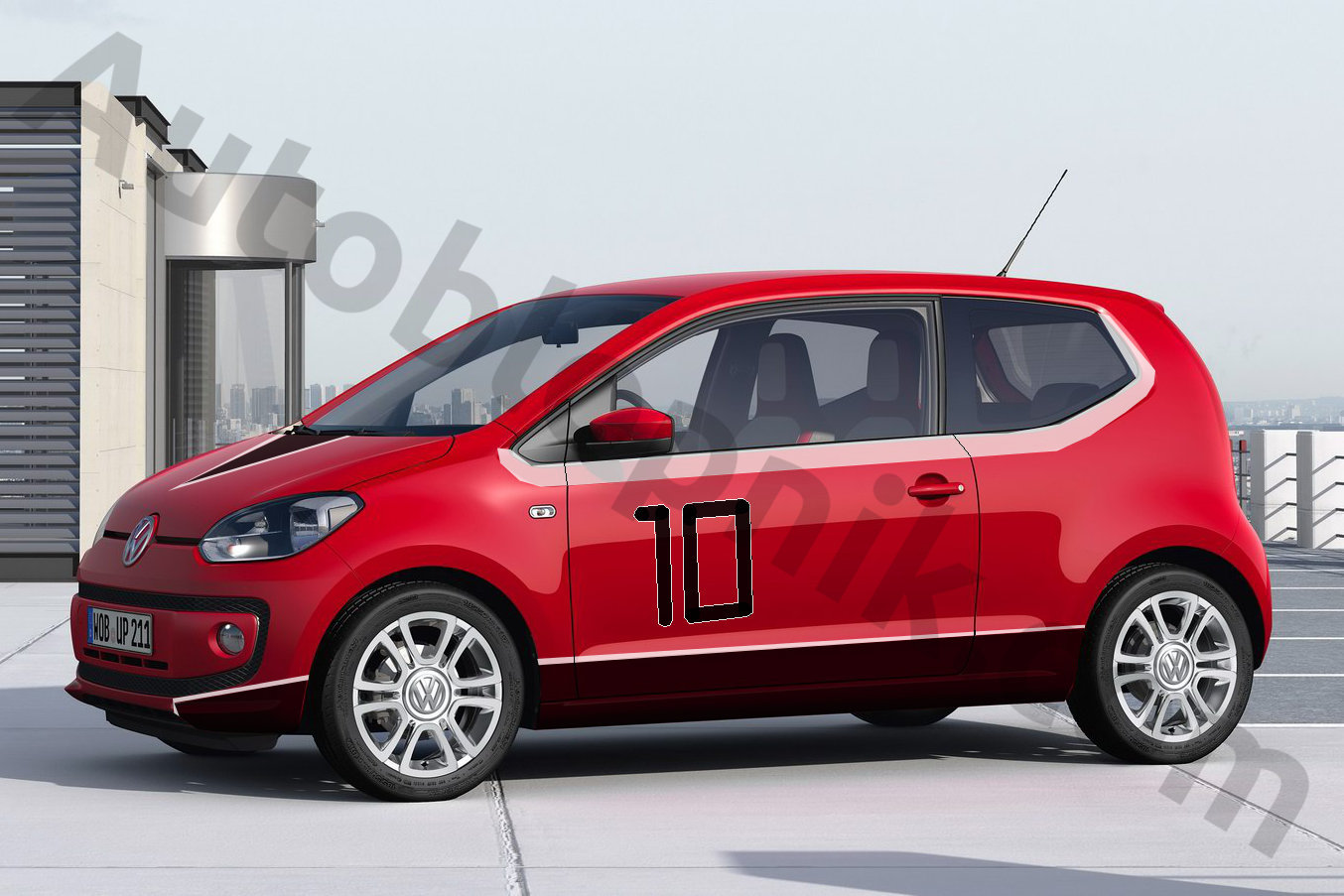 Volkswagen today announced that they are expected to reveal that they will be introducing the premiere of a new special-edition car designed with Ferrari.
Based on the European-market city car, the UP!, the new vehicle will share several styling cues with Ferrari's latest track-only vehicle, the FxxK.
As you can probably guess, the new vehicle will be called the FxxK UP!.
Standard equipment on the FxxK UP! will include air conditioning, rain-sensing wipers, and a year's supply of blatantly obvious jokes about a Ferrari with a name so ridiculous that it hurts just to think about it.
In keeping with Ferrari tradition, an extremely limited number of vehicles the will be offered to an elite group of pre-selected Ferrari and Volkswagen owners who will not be allowed to drive the car on the public roads, private tracks, or even a couple of times up and down the driveway. The FxxK UP! will be priced at one trillion dollars, with a $0 down payment and nothing but your signature at the Volkswagen Sign Then Go Away event, so hurry on down to your Volkswagen dealer because these deals won't last long!
© Autoblopnik