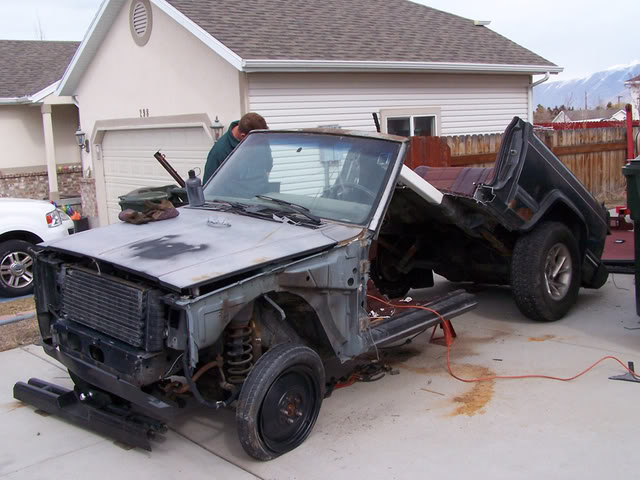 Just days after Wired wrote about a ride in a hacked Jeep Cherokee, several owners are reporting what they believe to be hacking-related problems on their own vehicles.
"I'm positive my Jeep Cherokee has been hacked," said Dick Knotter, chief quality supervisor at a carrion packing agency in Disappointment Heights, Idaho. "Just last week, I went to turn up the stereo, and the fan came on. There's no way I could have accidentally turned the wrong dial because I was distracted by this totally hot crossing guard I drove past. This is just like the unintended acceleration problem I had in my Toyota RAV4 all over again. What a nightmare."
Teresa VonPassive, a hinge inspector from Cockneck, New Jersey, said her Jeep Grand Cherokee has been behaving strangely in recent weeks.
"The car hasn't had any problems for nearly a month and a half," she said. "Nothing! No warning lights on the dash, no strange clunking noises from the front end, no interior pieces falling off in my hands. This is the third Jeep I've owned and I can tell you from experience that this is just not normal. No, I'm sure my car has been hacked."
Owners of other vehicles from other manufacturers have reported what they believe to be hacking-related issues as well.
"I'm positive my BMW 328i has been hacked," said Henry Butterspanker, a self-employed desklamp operator from Los Angeles, Connecticut. "The other day I went to cut someone off, and I thought to myself, 'You know what, maybe today I'll try driving like I'm not a complete prick.' Where the hell did that come from? Clearly, this hacking problem is bigger than the car manufacturers are letting on, and BMW better damn well do something about it."
Fiat-Chrysler spokesperson Kathy Graham-Cracker explained the steps that her company was taking to address the hacking-related issues.
"Our software developers were able to develop and roll out a patch to the affected vehicles in just a few days," Ms. Graham-Cracker told Autoblopnik. "But explaining to our owners that every single fucking thing their car does that seems even remotely out of the ordinary, even if it's a result of their own stupidity, doesn't mean their car has been hacked, well, that could take a lot longer. Just ask Toyota."
Photo © Autoblopnik