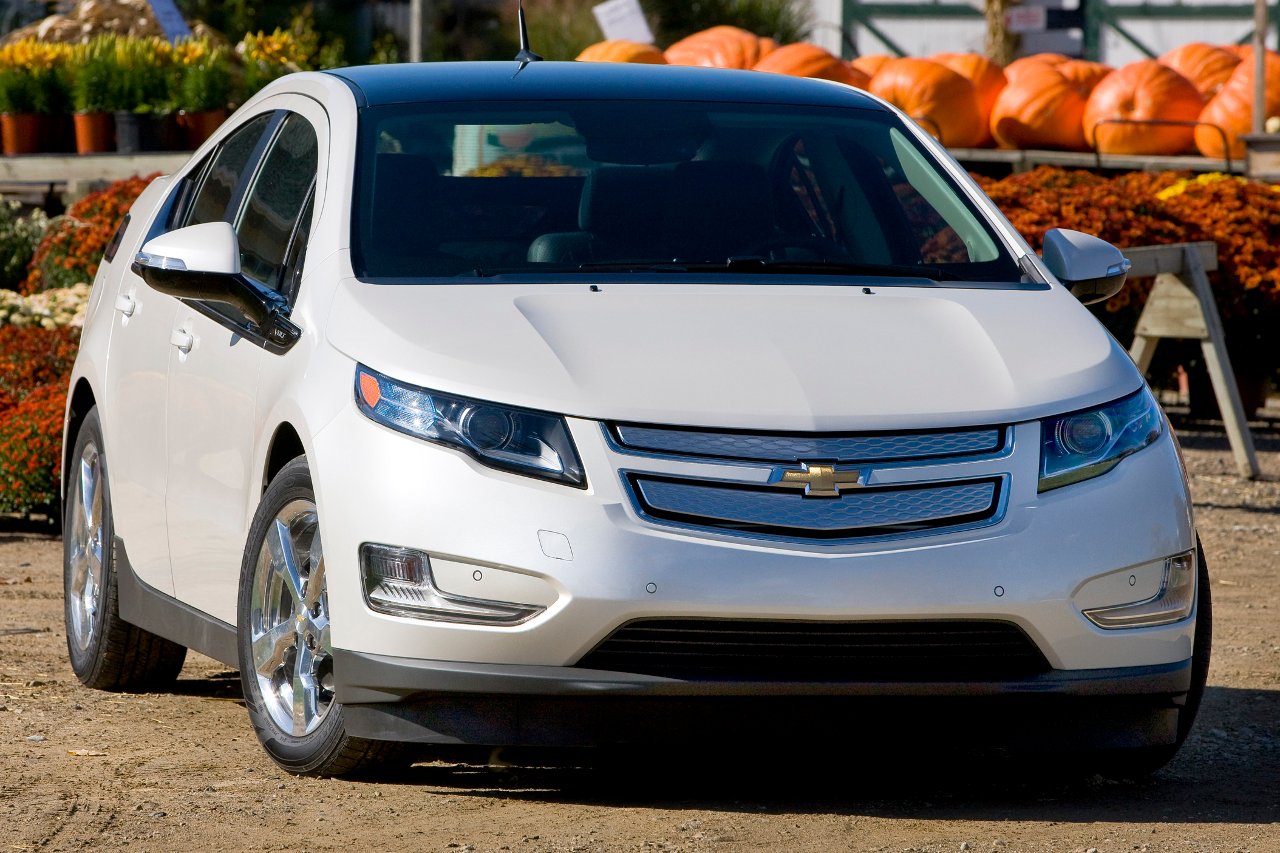 Hot on the heels of a Chevrolet Volt bursting into flames three weeks after a crash test because no one could be bothered to read the manual, General Motors' innovative range-extended electric hybrid car is once again under fire over alleged safety concerns.
Citizens United for New Technology, a Denver-based consumer advocate group that no one has ever heard of, is calling the Volt "unacceptably dangerous," saying the car has potential to cause serious head injury after an incident involving a valet in Reno, Nevada.
CUfNT alleges that Norman "Rod" Hailey, 19, a part-time community college student who has been parking cars at the Adventure Inn and Wedding Chapel since late last month, struck his head on the Volt's roof while getting in to park it. Hailey treated his own injury by putting his hand on his head and yelling "Ow! Fuck, dude!" and was able to return to work after a couple of seconds of rehabilitation.
"This is a serious safety flaw," said CUfNT spokesman Daniel Waiting. "It's a miracle that young Mr. Hailey's injuries from this serious safety flaw weren't more serious. Head injuries cause concussions, bleeding, even death. How many people have to die before this serious safety flaw is addressed? How much carnage must litter our highways before General Motors acknowledges that the Volt is an unacceptably dangerous car with serious safety flaws that are serious?"
Mr. Hailey blames the accident on his own inattention, saying he was staring at what he calls a "totally hot MILF" with "a righteous rack" and "a booty you could bounce all night long" who was getting out of a vehicle nearby, but Waiting dismissed this as irrelevant.
"Totally do-able MILFs show up to shady Reno hotels all the time," says Waiting. "General Motors should have designed the Volt for this possibility. Instead they've built an unacceptably dangerous car with serious safety flaws that make it seriously dangerous. Sorry, I mean unacceptably dangerous."
CUfNT is calling on General Motors to recall the Chevrolet Volt and every other car they've ever made and "just do something."
"The Nissan Leaf has never been involved in an incident like this," Waiting points out. "Why can't General Motors do anything as well as the Japanese?"
Asked for a comment by Autoblopnik, a General Motors spokesperson pointed out that the nearest Nissan Leaf is owned by a woman in Sacramento, California, 132 miles away, and does not have enough range to drive to Reno.
© Autoblopnik