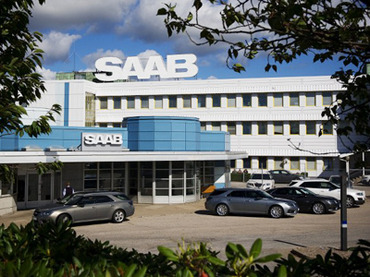 After months of post-bankruptcy turmoil, including failed purchase attempts by automakers in China and India, Saab Automobile AB has been sold once again, this time to a high school student in Shakopee, Minnesota.
Fifteen year old Seth Fetelkshen says he was searching eBay for a copy of the PS3 video game Special Army Battalion when he came across a listing for the beleaguered Swedish automaker.
"It said no reserve, so I thought I'd bid," Fetelkshen told Autoblopnik. "I turn sixteen next year, so I figured maybe this would help me get a car."
Fetelkshen would not disclose how much he paid for Saab, but his parents told Autoblopnik he had about $280 saved up from Christmas and birthday presents.
General Motors, which had attempted to block the sale of Saab to Chinese interests in order to safeguard their technology and patents, said it was pleased that Saab was being sold to an American interest, and that they were open to negotiations with Fetelkshen about restarting production of the 9-5 and 9-4x. Fetelkshen reportedly scheduled a meeting with GM's senior management, but had to cancel it because he had too much math homework.
Fetelkshen said he was pleased with his acquisition, but remained vague about his future plans for the company.
"My friends think it's really cool that I bought a car company, but to be honest with you, I didn't realize that the fighter jets are made by a different Saab. That kind of takes the fun out of it."
Fetelkshen is reportedly considering trading Saab to a friend in exchange for an iPad 2 and an original copy of the Dana Plato Playboy issue.
© Autoblopnik