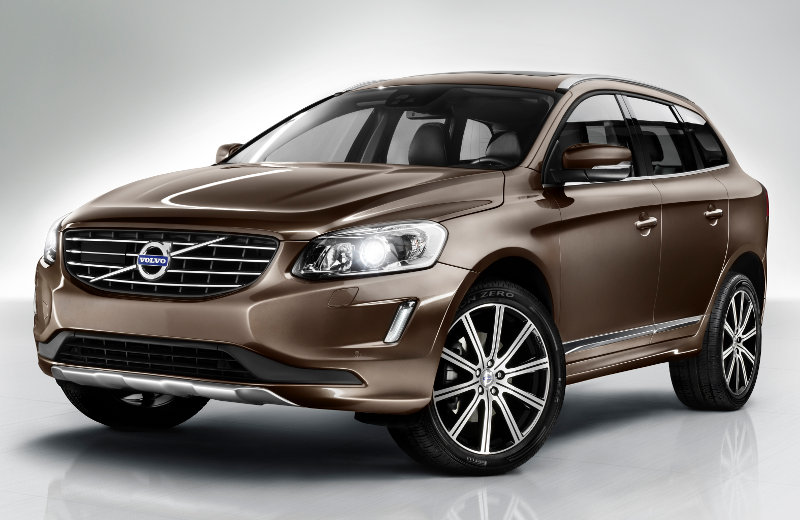 Volvo plans to take a second attempt at unveiling the facelifted S60, XC60 and XC70 in New York after an unveiling at the Geneva show failed to garner any attention.
"I'm not sure why the media didn't realize the cars were any different," said Volvo spokeschanger Jean O. Effluent. "These are the most extensive and radical changes we've made to our cars in four years." All three of the cars have been unchanged since 2009, and Effluent himself has not changed since 1992.
"The S60 is the most extensive and radically changed member of the Volvo family," explained Effluent. "The headlights are a slightly different shape, and one of the trim pieces near the fog lights that used to be body color is now chrome. Or maybe it used to be chrome and now it's body color. I'll have to check on that, but my point is that it's different. Radically different. And extensive."
Effluent went on to explain the changes to the crossovers, which, he says, include "taking the shiny metal bit from under the XC70's grille and putting it on the XC60, and taking the XC60's fog light trim and putting it on the XC70. We've also de-chromed the front end of the XC60. That wasn't planned, all the chrome bits actually fell off when we were shipping the car to Geneva, but we liked the way it looked so we left it that way."
Inside, all three cars received what Effluent described as "extensive and radical" changes. "I think we did something with the trim… painted it another color or something. And the steering wheel might be a little different. I mean radically different. Sorry… you know, after you've been doing this as long as I have, the cars all start to look alike, really."
Volvo introduced an all-new V40 in Geneva, a radical hatchback with eye-catching styling and a futuristic interior with a center-mounted gauge cluster, but Effluent says that car will not be sold in the US.
"No question, the new V40 is Volvo's best car and the US is our biggest market," he explained, "but the Swedes are pissed at us because we keep mixing them up with the Swiss. They really know how to hold a grudge, those guys. Neutral, my ass."
Volvo will also re-introduce several new technologies at the New York Show, including the Permanent High Beam system, which leaves the high beams on all the time because, as Effluent explains, "Volvo drivers are idiots who do that sort of thing all the time." The company will also take the wraps off the World Safety System, which uses a broadband Internet connection to scan the headlines, then decides that the world is simply too dangerous to go wandering around and disables the engine.
© Autoblopnik