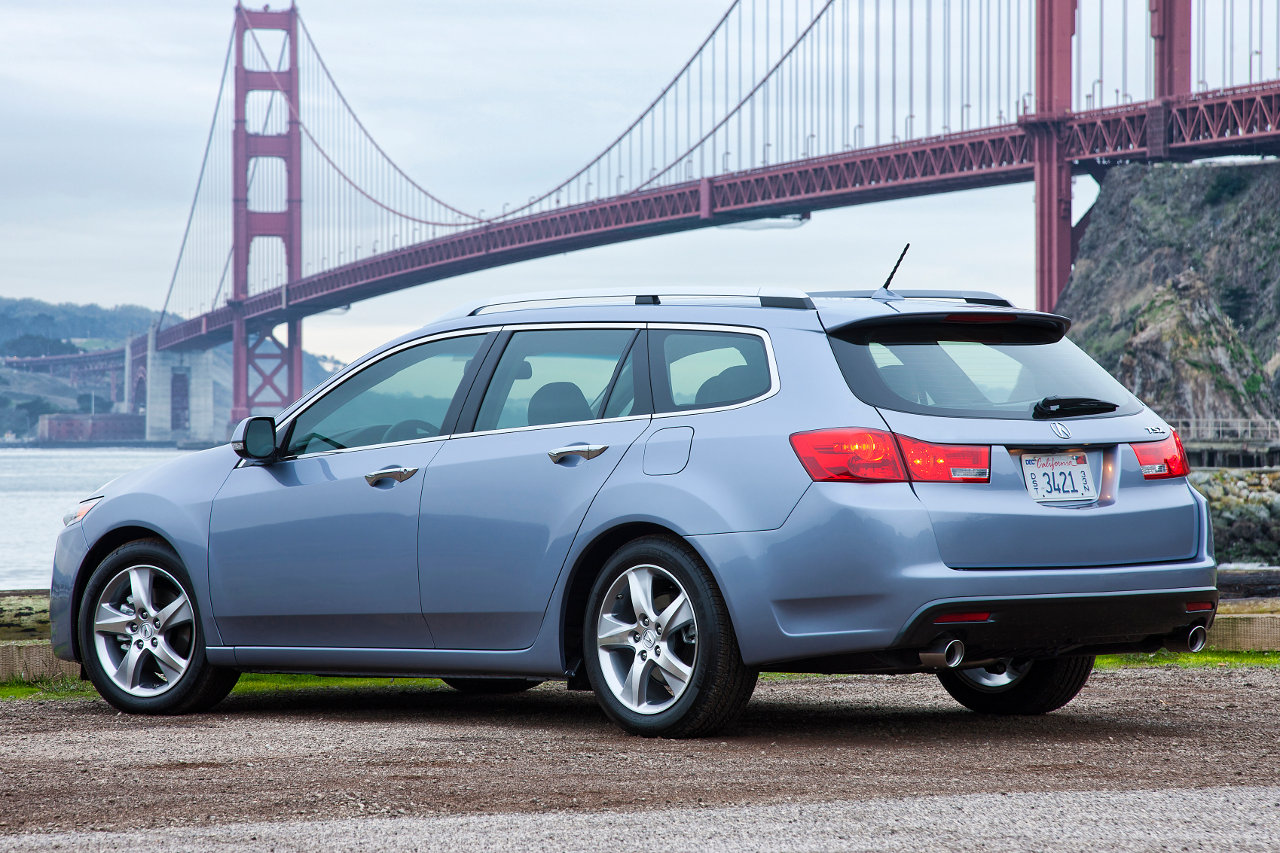 An anonymous source at Acura, speaking on condition of anonymity, told Autoblopnik that the TSX Sport Wagon is likely to be discontinued as retribution for poor reviews of other Acura products.
"We're going to tell the world there's no business case for the TSX Sport Wagon," our unnamed insider said anonymously, "but this is really a direct message to auto writers everywhere: Start treating us better, or we're going to kill the things you love."
The Acura TSX Sport Wagon was introduced in the 2011 model year to great critical acclaim, with journalists praising its combination of utility and excellent handling dynamics. Retail sales for the past two-and-a-half years have totaled twenty-seven units.
"There are only two types of people who buy the TSX Sport Wagon, both of which are automotive journalists," said our anonymous source, who asked not to be named. "No one else in America wants a wagon, at least not since 1983. We brought this car here as a favor to these ingrates, and they're crucifying us. We're simply not going to stand for it any more."
In years past, Acura has garnered praise from the auto press for vehicles like the RSX Type S, the Integra GSR, and the legendary NSX. But critics have been highly critical of recent products, with headlines such as "RLX Misses the Mark" and "ILX: WTF?"
Our source, who would only speak to us if we agreed not to publish his name, told Autoblopnik that the division feels its being unfairly singled out.
"Lexus puts some better springs in the GS and they act like it's the second coming," he (or she, it could be a she) said anonymously. "BMW turns the 3-series into a Buick Century and they get a pass. We bring back all-wheel-steering in the RLX, and all they can say is 'Where's the V8?' We give them an RDX with a more powerful and fuel-efficient engine, and they say 'Where's the turbo?' Well, fuck 'em. Fuck 'em in the ear."
Acura recently introduced an all-new version of the MDX crossover, with the first reviews just now appearing on the Internet and at news stands.
"They'd better fucking well be positive, or the TSX Sport Wagon is a goner," our anonymous source said on the condition that we not name him (or her). "And that's just the beginning. You know that Civic Si powertrain in the ILX that everyone loves? We can make that thing vanish like a fart in the wind. And I haven't even mentioned those three little letters you all love so much: N, S and X. Don't try us, my friends. Don't even fucking try us."
© Autoblopnik