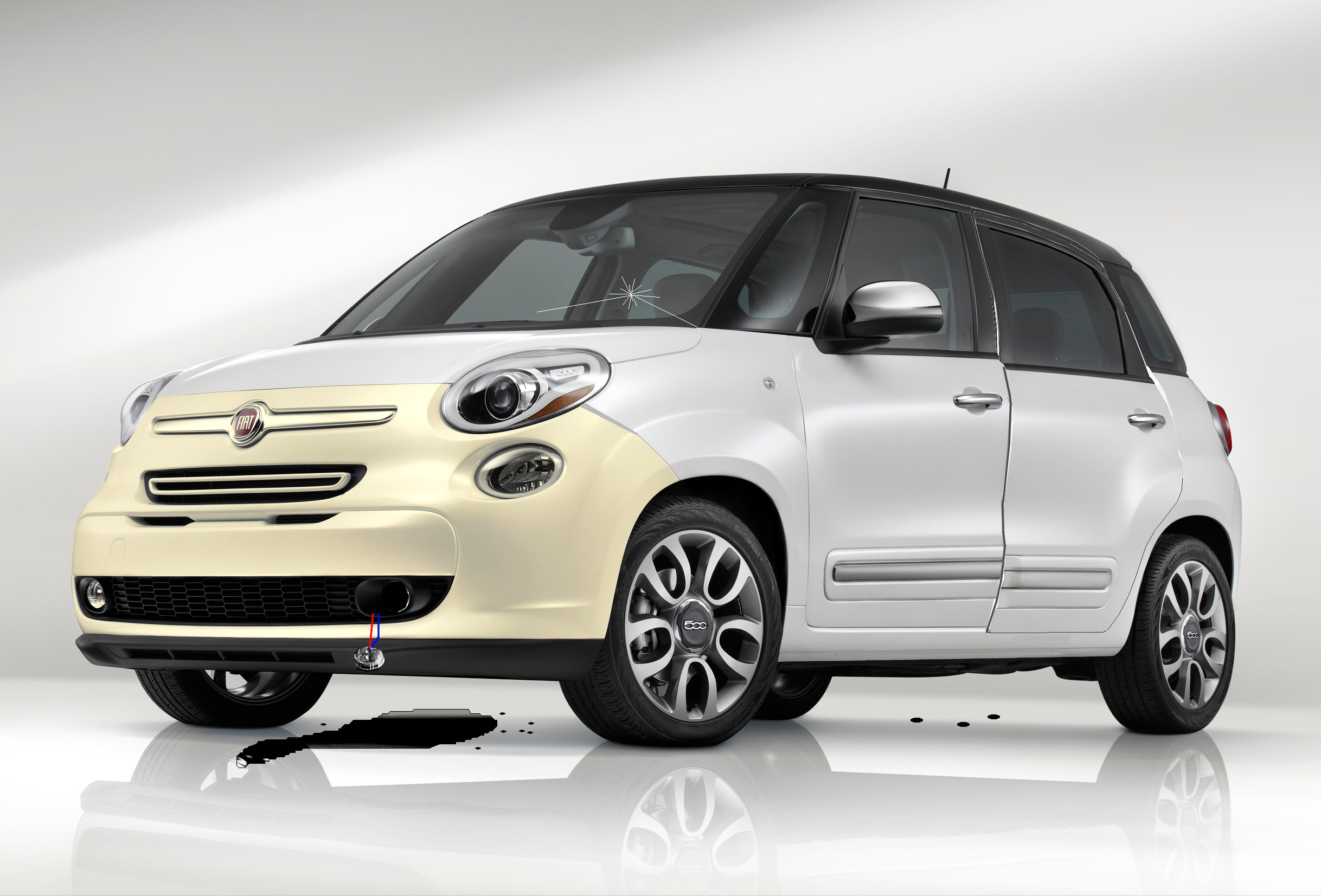 J.D. Power and Associates announced the results of their 2014 Initial Quality Study™ in which the Fiat division of the newly-formed Fiat-Chrysler Chryslermotive Corporation finished dead last, with each new Fiat experiencing an average of more than two problems.
"We are incredibly proud of our poor performance," said Chrysler-Fiat spokesproblem Riccardo Denauissimo. "A lot of people were worried that adapting Fiat cars for the American market would take away the essential character of the brand. Our last-place finish in the J.D. Power Initial Quality Study™ shows that Fiat is still very much Fiat."
Nearly Double Industry Average
The JD Power Initial Quality Study™ measures the number of problems experienced per hundred vehicles in the first ninety days of ownership.
"Fiat's score of 206 problems per 100 cars is nearly double the industry average," explained J. D. Power and Associates spokespower Jefferson Davis Powaaaah™. "The ironic thing is that it would be more than double the average if their crappy cars hadn't raised the average so high. Honestly, I wish Fiat would build their cars better, because those big numbers really screw up our bar graphs. You have to squint to see the winning scores."
Owners Enthusiastic
Fiat owners are showing surprising enthusiasm about Fiat's poor quality performance.
"My 500 Abarth has been back in the shop fourteen times in the year and a half since I bought it, and I couldn't be happier," said Giovanni Doeissimo, president of the Fiat Owners Club of Kenosha. "When I first got my car, my father said it wasn't a proper Fiat because the windshield didn't leak and it would usually start on the second or third try. But now that the car is on its second air conditioning compressor and its third water pump, he's singing a different tune. Last week I went to take Dad for a ride and the door handle came right off in his hand! We just laughed and laughed. He said it made him nostalgic for the 124 Spyder he drove in college."
Giovanetta Smithissimo, a schoolteacher and part-time dominatrix from Greasyneck, New Jersey, says her 500 reminds her of her first new car, a 1980 Fiat Strada, which she fondly remembers could be counted on to work at least two days out of every week.
"I drove that car until the front suspension rotted right out of the body, which happened about eight months after I bought it," she said. "Since then, I've owned a Renault Alliance, a Hyundai Excel, a Plymouth Volare, a Ford Aspire, a Chevy Citation, an Eagle Premiere, even a Yugo GV, but I never liked any of them as much as my Strada. I've had my 500 for two months, and already the doors are starting to rust and the turn signals have stopped working when it rains. I'm so happy to be driving a Fiat again!"
Another Subhead Goes Here
Dodge, Ram and Jeep owners also reported a higher-than-average number of problems, with Jeep second only to Fiat. Chrysler's defect rate was disappointingly low, a situation that Denauissimo says the company plans to address.
"Italian brands don't corner the market on sub-par build quality," he told Autoblopnik. "American car companies in general, and Chrysler in particular, have a long history of building crappy cars. We're happy that Fiat is willing to keep traditions like this alive."
© Autoblopnik
Support Autoblopnik and Sniff Petrol — Buy this somewhat funny but thoroughly informative book